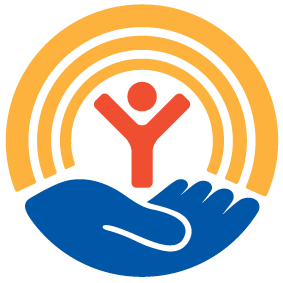 In response to an urgent community need, United Way serving Howard and Tipton Counties, Community Howard Regional Health and Solidarity Federal Credit Union are taking action to organize a community-wide effort to raise funds for Buddy Bags and fight childhood hunger.
"We realized that the need for weekend food was urgent and we are doing everything we can to mobilize volunteers and resources to fill the gap in our community," said Abbie Smith, United Way serving Howard and Tipton Counties President and CEO. "Food Finders Food Bank is working with us to scale up an already existing Buddy Bag program in place at Bon Air, Tipton and Tri-Central Elementary schools to expand into the needed schools to fill the food insecurity needs of those students."
Buddy Bags is a program that fights food insecurity for affected children by sending home a bag with enough food for the child and their family for the weekend. There are approximately 1,000 children in need of weekend food in Howard and Tipton Counties.
"Buddy Bags are instrumental in the health and overall well-being of many families in this community," said Joe Hooper, President of Community Howard Regional Health. "As a health system our mission to improve health and wellness extends beyond the hospital and we will continue to work with agencies across this community to support efforts around food insecurity, mental health, substance abuse and access to care."
"Solidarity Community Federal Credit Union is proud to sponsor buddy bags for those children in our community who might not know where their next meal will come from," said Melissa Domingues, President of Solidarity Community Federal Credit Union. "We believe strongly in supporting this community that has supported us since 1954, and we believe doing something together is what makes a community stronger."
United Way is looking for 825 Buddy Bag sponsors for the remainder of the 2019-2020 school year. There are multiple ways to sponsor a Buddy Bag. Below is a breakdown of sponsorship levels:
· $7 sponsors one child's grocery bag for one week
· $28 pays for one child's grocery bag for one month
· $126 pays for one child's grocery bag for one semester
· $252 pays for one child's grocery bag for one year
If you are interested in sponsoring a Buddy Bag, click here  or call United Way at 765- 457-4357 ext. 306 and speak with Libby O'Brien