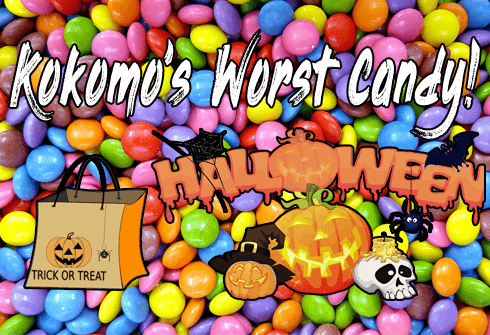 What is the worst candy of all time!?  It's up to you and everyone in Kokomo to decide!
As Halloween approaches, join us on Facebook and Twitter to let your voice be heard.
Based on your comments on Facebook and Twitter, we've narrowed it down to four candy categories: Chocolate, Sugary, Chewy and Nostalgic
Each day, Monday through Wednesday, we'll ask you to decide which candy is worse in a head-to-head style showdown.
Join Jessica and Ben on Friday morning on Facebook Live at 8:10 while they taste test what you have decided is the top 3 worst candies of the week.
Will your favorite candy make the cut? Or will your fave be deemed the worst candy in all of Kokomo!?