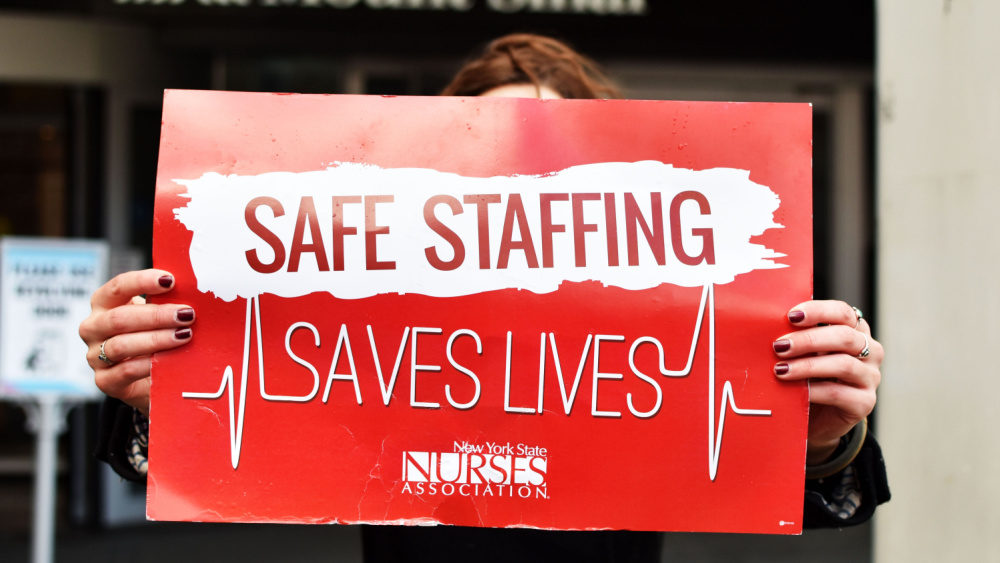 More than 7,000 nurses at hospitals in New York City began a strike over contracts, with some picketing outside the hospitals where they work on Monday.  The New York State Nurses Association ("NYSNA"), a union that represents more than 42,000 nurses in the state, demonstrated outside four hospitals, including Mount Sinai Hospital at Madison and East 99th Street in Manhattan, as well as three Montefiore campuses in the Bronx.
The NYSNA has received backing in the strike from city and state officials, including New York Attorney General Letitia James, Manhattan Borough President Mark Levine and Council Member Gale Brewer, according to a news release. NY Gov. Kathy Hochul released a statement late Sunday asking for a fair labor agreement with the nurses to ensure they have safe working conditions, adding that "for weeks now, we have been working tirelessly with our partners in New York City to broker negotiations between the nurses and affected hospitals and our efforts have achieved significant progress."
Strikes were also expected at the Mount Sinai West and Mount Sinai Morningside hospitals but those strike notices were rescinded by the union after it reached tentative agreements that are subject to ratification, according to the union. The agreement reached Sunday includes a 19.1% wage increase that has been ratified by New York Presbyterian and the Maimonides Medical Center.
Editorial credit: Luigi Morris / Shutterstock.com