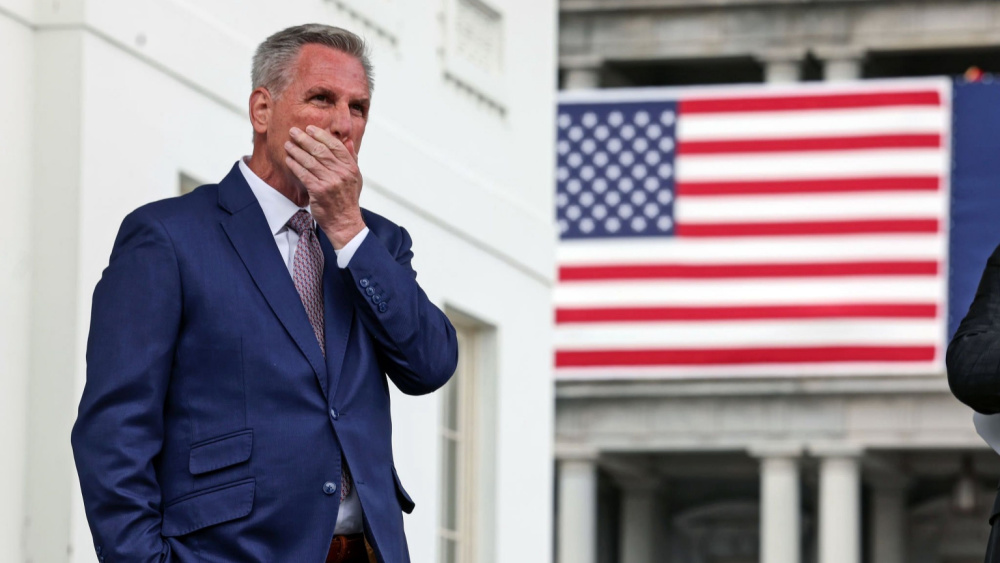 The U.S. House of Representatives voted to adjourn Wednesday night and push a seventh vote for House speaker into a third day, after Rep. Kevin McCarthy lost a sixth vote to lead Republicans as speaker of the House. The House reconvened shortly after 8 p.m. EST, when Rep. Tom Cole, R-Okla., raised a motion to adjourn until noon Thursday. A 15-minute electronic vote on the motion was taken after a verbal vote produced a rowdy response from both sides of the aisle. The vote to adjourn was 216 in favor and 214 opposed. The vote was split mostly along party lines with Republicans wanting to call it a night, and Democrats voting to stay for the crucial vote.
After meeting behind closed doors Wednesday night with some detractors for nearly three hours, McCarthy told reporters he didn't believe another vote would deliver a different outcome: "I think it's probably best that people work through some more. I don't think a vote tonight does any difference, but I think a vote in the future will." On Wednesday, McCarthy lost one more vote, a Republican who switched from supporting him to "present." McCarthy had suggested Tuesday night that he might prevail with a lower majority, and if some of the 19 holdouts were to vote "present," he could win. n – but it's unlikely he wanted to lose a vote. Meanwhile, Democrats remained united behind Rep. Hakeem Jeffries, as he remained strong with all 212 Democratic votes on all six ballots.
It is the first time in roughly 100 years it's taken more than one ballot to vote in a new speaker. The House cannot conduct any business until a new speaker is elected by a majority of members.
Editorial credit: Shirley Preston / Shutterstock.com