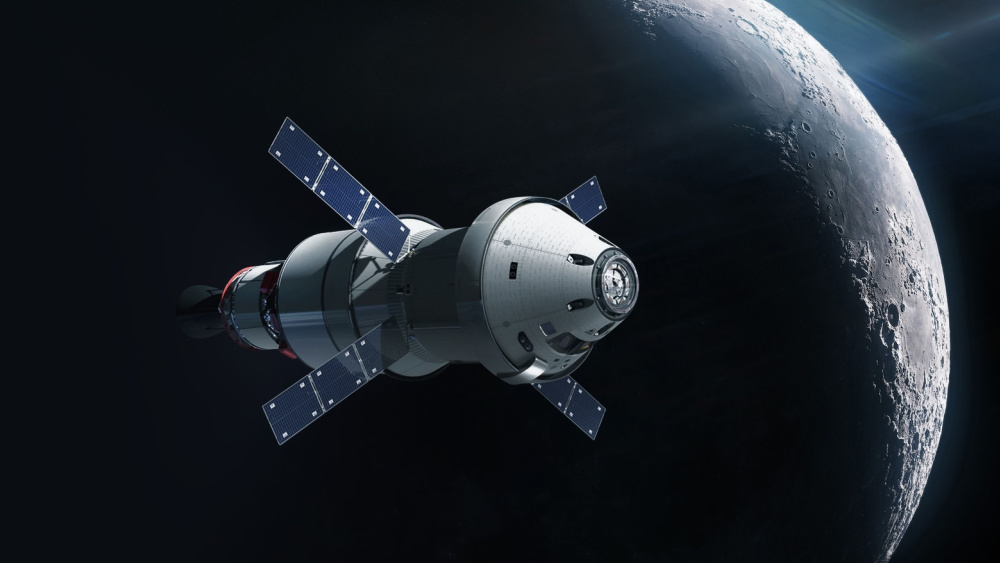 After traveling 1.4 million miles through space, including orbiting the moon and collecting data, NASA's Artemis 1 capsule returned to Earth on Sunday. The 25 1/2-day Artemis I mission slammed into the upper atmosphere at more than 24,000 mph and endured a 5,000-degree re-entry inferno before descending under three huge parachutes and landing gently in the Pacific Ocean off Mexico's Baja California at 12:40 p.m., NASA reported. The Orion capsule originally was slated to land near San Diego, but NASA officials said Thursday that rain, wind and large waves had moved into that area. The mission's ending was on the 50th anniversary of the last Apollo moon landing in 1972.
NASA tweeted: "Splashdown. After traveling 1.4 million miles through space, orbiting the Moon, and collecting data that will prepare us to send astronauts on future #Artemis missions, the @NASA_Orion spacecraft is home."  Mission Control commentator Rob Navias announced: "Splashdown! From Tranquility Base to Taurus-Littrow to the tranquil waters of the Pacific, the latest chapter of NASA's journey to the moon comes to a close. Orion back on Earth."  NASA Administrator Bill Nelson said: "I'm overwhelmed. This is an extraordinary day. It's historic, because we are now going back into deep space with a new generation" 
The 3,000-ton Space Launch System rocket and Orion spacecraft launched at 1:47 a.m. Nov. 16 from pad 39B at Kennedy Space Center in Cape Canaveral, Fla.  NASA said that Orion stayed in space longer than any spacecraft designed for astronauts has done without docking to a space station, and surpassed the record for distance traveled by a spacecraft designed to carry humans, previously set during Apollo 13.  Orion captured pictures of Earth and images of the lunar surface and a "Earth rise," and it performed two lunar flybys, coming within 80 miles of the lunar surface.
Orion will return to shore in the United States and return by truck to Kennedy, where the capsule and its heat shield will undergo testing and analysis over several months. The capsule is designed to hold astronauts. NASA is likely planning to send humans to the moon in 2025, and then Mars. The Artemis II mission with four people is scheduled to orbit the moon in 2024.
Editorial credit: Dima Zel / Shutterstock.com