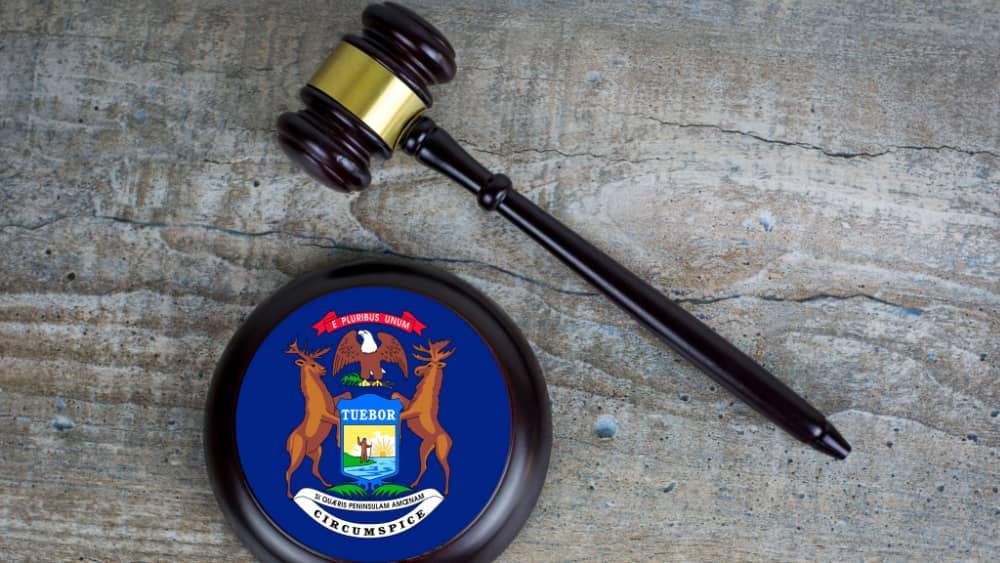 Three men face up to 20 years in prison after they were convicted in Jackson County Circuit Court on Wednesday morning in the 2020 plot to kidnap Michigan Gov. Gretchen Whitmer. Whitmer, a Democrat running for reelection on Nov. 8, was never physically harmed.
After three weeks of testimony, Joe Morrison, his father-in-law Pete Musico, and Paul Bellar were found guilty of providing "material support" for a terrorist act as members of a paramilitary group, the Wolverine Watchmen. They said the men trained Adam Fox and Barry Croft, who were both convicted in a federal trial in August for being ringleaders in the Whitmer kidnapping plot, and were part of 14 arrested in early October 2020 on state and federal charges linked to an alleged plot to kid nap Whitmer from her summer home in Elk Rapids, Mich. According to court testimony, the men had planned to try her for treason and kill her. Undercover agents and informants were inside Fox's group for months, with the scheme finally broken up with 14 arrests in October 2020.
Morrison, 28, Musico, 44, and Bellar, 24, were also convicted of a gun crime and membership in a gang. Prosecutors said the Wolverine Watchmen was a criminal enterprise. Morrison, who recently tested positive for COVID-19, and Musico watched the verdict by video away from the courtroom. Jackson County Circuit Judge Thomas Wilson ordered all three to jail while they await sentencing scheduled for Dec. 15.
Editorial credit: BERMIX STUDIO / Shutterstock.com