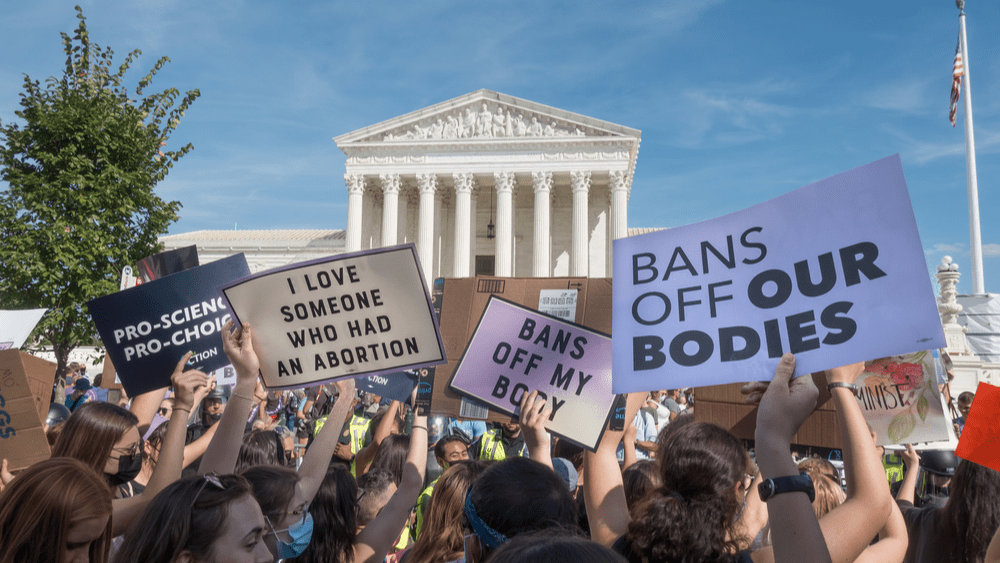 On Tuesday, the U.S. Supreme Court confirmed that a draft opinion to overturn the landmark abortion ruling in Roe vs. Wade that was leaked late Monday is authentic, however cautioned that the draft is not necessarily the final word on the matter.
The opinion, drafted in February and reported by Politico on Monday night, has Justice Samuel Alito joined by four Republican-appointed justices in the decision to overturn Roe vs. Wade's holding of a federal constitutional right to abortion and Planned Parenthood vs. Casey, which largely maintained that right.  Alito writes in the document: "We hold that Roe and Casey must be overruled. It is time to heed the Constitution and return the issue of abortion to the people's elected representatives." The other four justices to join Alito were Clarence Thomas, who was appointed by former President George H.W. Bush, and Neil Gorsuch, Brett Kavanaugh and Amy Coney Barrett, all of whom were nominated by former President Donald Trump.
In a statement on Tuesday, the Supreme Court acknowledged that the draft is legitimate, saying in a statement: "Justices circulate draft opinions internally as a routine and essential part of the court's confidential and deliberative work. Although the document described in yesterday's reports is authentic, it does not represent a decision by the court or the final position of any member on the issues in the case." Chief Justice John Roberts said in the statement: "To the extent this betrayal of the confidences of the court was intended to undermine the integrity of our operations, it will not succeed. The work of the court will not be affected in any way. This was a singular and egregious breach of trust that is an affront to the court and the community of public servants who work here. I have directed the Marshal of the Court to launch an investigation into the source of the leak."
Protesters gathered outside the Supreme Court on Monday night, chanting "abortion is healthcare" and carrying signs in opposition of the leaked opinion. Democratic leaders vowed to protect and expand access to the medical procedure in their states.
Politico said that it obtained a copy of the draft opinion from a person familiar with the court's proceedings in Dobbs vs. Jackson, a challenge to Mississippi's 15-week abortion ban. It was not immediately clear whether changes had been made to the draft since it circulated in February; opinions can often undergo multiple drafts and vote changes before a decision is revealed.  The opinion in the case is not expected to be published until late June before the high court's term ends.
Editorial credit: Bob Korn / Shutterstock.com