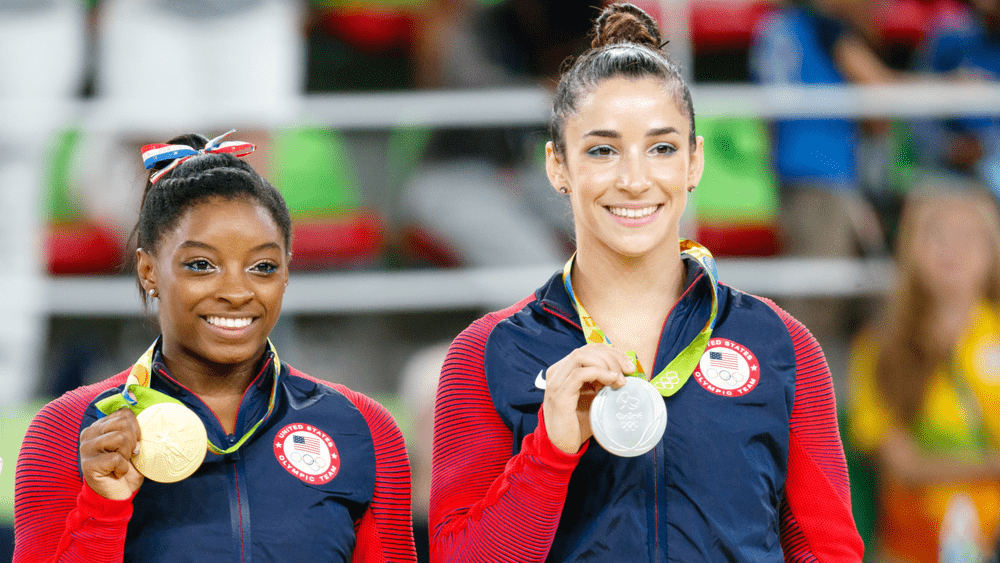 U.S. Olympic gymnasts Simone Biles, McKayla Maroney, Maggie Nichols and Aly Raisman testified before Congress Wednesday about what they say were failures in FBI's handling of the sexual abuse case against Larry Nassar, a former USA Gymnastics team doctor who was sentenced in 2018 to up to 175 years in prison are pleading guilty to sexually assaulting hundreds of girls and women. The hearing was held as the Senate Judiciary Committee is investigating the FBI's handling of the case.
Biles said during her testimony: "We have been failed, and we deserve answers. Nassar is where he belongs, but those who enabled him deserve to be held accountable. If they are not, I am convinced that this will continue to happen to others across Olympic sports." Raisman cited failings of USA Gymnastics and the United States Olympic & Paralympic Committee, saying: "It took over 14 months for the FBI to contact me despite my many requests to be interviewed by them," she said. "I felt pressure by the FBI to consent to Nasser's plea deal. The agent diminished the significance of my abuse and made me feel my criminal case wasn't worth pursuing."
Maroney accused the FBI of delaying documenting her claims against Nassar and of making false claims, saying to the senators: "Today, I ask you all to hear my voice. I ask you please do all that is in your power to ensure that these individuals are held responsible and accountable for ignoring my initial report, for lying about my initial report and for covering up for a child molester."  Nichols added, "I reported my abuse to USA Gymnastics over six years ago and still my family and I received even few answers and had even more questions why this allowed to occur and why dozens of other little girls and women at Michigan State had to be abused after I reported. In sacrificing my childhood for the chance to compete for the United States, I am haunted by the fact even after I reported my abuse so many women and girls had to suffer at the hands of Larry Nassar."
A Justice Department inspector general report released in July found the FBI made "fundamental errors" in its response to allegations against Nassar that were first brought to the agency in July 2015.
https://www.reuters.com/lifestyle/sports/gymnasts-simone-biles-aly-raisman-testify-us-senate-sex-abuse-probe-2021-09-15/
Editorial credit: Petr Toman / Shutterstock.com