As of this morning, the eligibility guidelines in Indiana now include 55+. Individuals with certain severe illnesses will receive invitations from their doctor and/or the State to register for an appointment as well. Please see below for more details.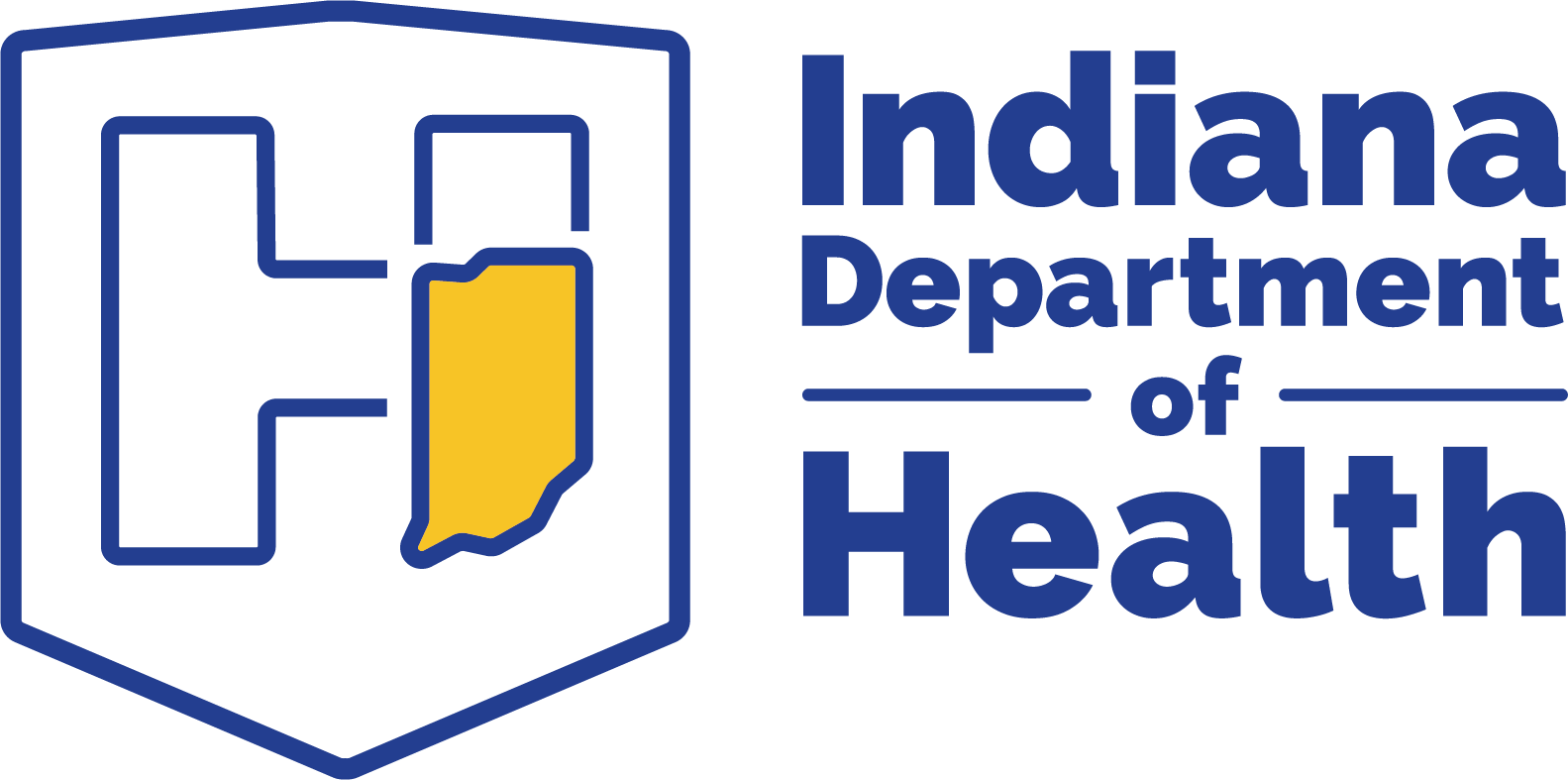 COVID-19 vaccination in Indiana is available for eligible Hoosiers only. Proof of residency will be required at  appointment. 
PHASE 1-A 
Patient-facing Healthcare Personnel –

Eligible 
o Physicians, osteopathic physicians, primary care providers, rural health Providers, OBGYNs,  Pediatricians, surgeons, dermatologists, neurologists, cardiologists, ed physicians, anesthesiologists,  physician assistants, advanced practice registered nurses, registered nurses, licensed practical nurses,  nurse midwives, emergency medical responder, emergency medical technician, advanced EMT,  paramedic, occupational therapists, occupational therapy assistant, physical therapists, physical  therapy assistant, respiratory care practitioners, speech pathologists, audiologists, certified direct  entry midwives, certified nurse aides, home health aides, qualified medication assistants, direct  support professionals, radiation therapists, radiology technicians, nuclear medicine technologists,  limited radiographers, physicists, psychologists, acupuncturists, athletic trainer, chiropractors,  dentists, dental hygienists, dietitians, massage therapists, optometrists, ophthalmologists,  pharmacists, pharmacy technicians, pharmacy interns/students, podiatrists, genetic counselor,  licensed social workers, clinical social workers, marriage & family therapists, mental health  counselors, marriage and family associates, addiction counselors, clinical addiction counselor, mental  health associate, addiction counselor associate, clinical addition counselor associate, applied  behavioral analysis therapists, board certified behavior analysts, schools nurses, medical interpreters,  higher ed students enrolled in a health profession program and receiving patient-facing clinical  training (medical, nursing, etc.), local health department staff working at a COVID-19 testing sites or  other patient-facing clinic, coroners, funeral directors 
o Other staff in a healthcare facility who have direct contact with patients, such as: dietary,  environmental services, administrators who have direct contact with patients, clergy who see patients  in healthcare settings, non-clinicians who assist in procedures, transportation staff, etc. 
o Facilities/Other Providers: Hospitals, ambulatory surgical centers, FQHCs, inpatient, outpatient,  provider office settings, in-home providers, maternal/infant home visitation programs, blood/plasma  centers, birthing centers, home health agencies, hospice providers, palliative care providers,  ambulatory surgical centers, community health clinics, intermediate care facilities for individuals with  intellectual disabilities (ICF/IID), personal care service agencies, clinical laboratories, COVID-19 testing  laboratories, community mental health centers, dialysis centers 
Long-term Care Facility Residents* –

Eligible 
Residents at facilities covered under the HHS Pharmacy Partnership for Long-Term Care Program (with  CVS and Walgreens) 
o Skilled Nursing Facilities 
o Nursing Homes 
o Assisted Living Facilities 
o Continuing Care Retirement Communities  
o HUD 202 Housing for the Elderly
o Intermediate Care Facilities for Individuals with Intellectual Disabilities  
o Residential Care Facilities 
*Residents at these facilities will receive the vaccine through the federal partnership program with CVS and Walgreens if  they reside at a participating facility. For facilities not participating in the federal program, residents who meet other  current eligibility criteria (such as age) and are able to travel to a vaccine site can register for their appointment at a  vaccine site at this time. If a resident is not currently eligible, as the state receives more vaccine doses and is able to  expand further into Phase 1-B, they may become eligible in the future due to their age or underlying health condition. 
If you are currently working in a congregate living facility for youth (group home, residential care facility,  child caring institution, private secure facility, juvenile detention facility, etc.) and have direct close  contact with or provide in-person care to residents –

Eligible 

First responders (firefighter, police officer or sheriff's deputy, EMS, reservist, or correctional officer) who  are regularly called to the scene of an emergency to give medical aid. –

Eligible 
o Law Enforcement 
▪ Indiana State Police 
▪ Municipal/town police departments 
▪ College, university, school corporation, and hospital police agencies 
▪ County sheriff departments 
▪ DNR conservation officers 
o Fire departments (including volunteer firefighters) 
o Emergency Medical Services Agencies 
o Department of Correction 
PHASE 1-B 
Age 80 and older –

Eligible  

Age 70-79 –

Eligible  

Age 65-69

–

Eligible 

Age 60-64

– Eligible 

Age 55-59 –

Eligible 3/2 

Age 50-54 – Eligibility date to be determined 
Initial groups of patients identified by their healthcare provider as highest risk of severe illness  from COVID-19. These individuals will receive a unique registration link or may call 211: • Active dialysis patients  
Sickle cell disease patients 

Down syndrome 

Post-solid organ transplant 

People who are actively in treatment (chemotherapy, radiation, surgery) for cancer now or in the last  three months, or with active primary lung cancer or active hematologic cancers (lymphoma, leukemia  and multiple myeloma) 
Other eligible groups will be added as more vaccine becomes available. 
If you are eligible, click here to register and make an appointment.