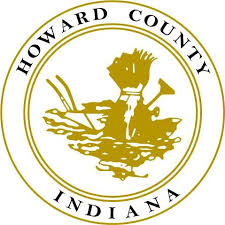 New COVID-19 restrictions for Howard County
The Howard County Board of Commissioners will extend the orange travel advisory through Sunday, April 19, at 5 p.m. as the number of coronavirus cases rises across Howard County and Indiana.
As of today, Howard County has 26 confirmed cases of COVID-19 and two reported deaths.
The decisions, announced today, were made in collaboration with Howard County Health Officer Dr. Don Zent, City of Kokomo Mayor Tyler Moore, Howard County Council, Kokomo Common Council, Ascension St. Vincent Kokomo, and Community Howard Regional Health.
Along with with extending the travel advisory, Wyman also announced that they are encouraging individuals to apply the "one cart, one shopper" rule. Non- essential items will be available with the "one cart, one shopper" rule.
In order to stop the spread of COVID-19, officials are still encouraging individuals to wash their hands, practice safe social distancing and to stay home as often as possible.