Community Health Network PPE donation center in full operation
Less than 48 hours since the launch of the Community Health Network Donation Center, more than 150 inquiries of how to help have occurred and thousands of Personal Protective Equipment (PPE) donations have been received. Donations include both manufactured and handmade PPE, and numbers continue to increase as more donations are recorded.
Items the PPE Donation team is currently accepting in a safe and secure location are masks, face masks and face shields, gloves, gowns, aprons, wipes and other antibacterial products.
"As we continue to confront COVID-19, we remain touched by the generosity of our partners, neighbors and friends who believe as we do that we are in this together," said Community Health Network Vice President of Business Development Wendy Horn. "Healthcare and Community Health Network are local, which makes it even more important to be unified in our supportive efforts during these critical and ever-changing times."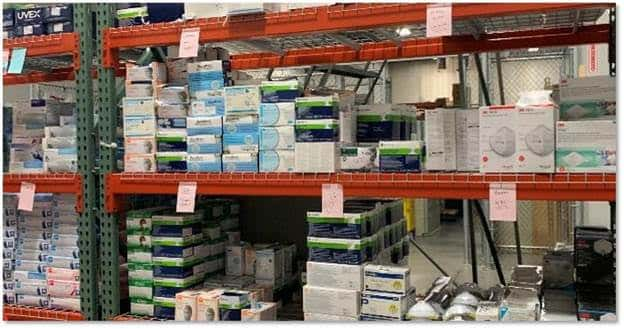 Those who wish to donate PPE are encouraged to visit eCommunity.com/givePPE, send an email to giveppe@eCommunity.com or call 317.355.5599. A member of the Network's PPE Donation team will follow up with donors to provide logistical details. All donations will be recognized by the Community Health Network Foundation in accordance with the United States Internal Revenue Service charitable giving guidelines.
Anyone with concerns or questions about symptoms or exposure to COVID-19 should call Community's triage resource center at 317.621.5500. In Anderson, call 765.298.4240. In Kokomo, call 765.776.3990.