Just like us humans-animals can sometimes get injured or sick. Unlike us, they depend on us to take care of them to help them recover. I will let Karen talk more about injuries, since they deal with that often at the Humane Society.
Animal sickness can be tough. I've dealt with a lot of our family pets having different sickness issues. The best advice I can give is- if you see your animal acting different than the norm, it's best to have them checked out. This may include- sneezing, loss of appetite, excessive urinating, fatigue. Keep an eye on your furry friends. The faster they can be helped- the best the outcome. Here's what Karen as to say on the matter!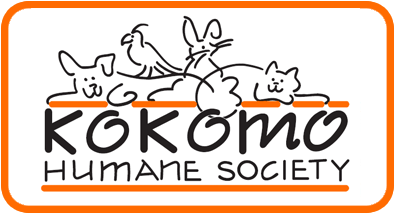 NOTE FROM THE DIRECTOR
Pets for most of us are like family and just like family injuries and health issues do occasionally occur. Treating a family pet may not be as expensive as going to the doctor yourself but it can get very expensive. That is why if possible Pet Insurance is a great advantage. When you adopt from the Kokomo Humane Society you are offered a free 30 day trial of pet insurance and then you decide if you would like it to continue with it at your expense. It is hard to gauge how much medical expenses will cost as that depends on variables other than routine checkups, vaccinations and preventative medications for fleas and heartworms. Some animals will need yearly dentals while others may never need one in their lifetime. It is best to be prepared though as you never know when allergies will strike, or injuries or simple old age requires medical attention.
Injuries are another story and can be extremely expensive as in the case of a stray dog that we just took in who was hit by a car which broke his front leg and a hip. This sweet boy who is now named Oliver will be going to a foster home today after going through surgery  at Vet Med Hospital in Indianapolis. This boy is one lucky dog in that he ended up with us at the Humane Society and our amazing community donated the funds needed for him  to have surgery. This bill which will be over $5,000 is not something that everyone can afford to do so we are fortunate to be able to help Oliver. With this in mind it is so important to make sure that you avoid accident or injuries whenever possible. Make sure your back yard gates are shut tight, don't walk your dog without a leash and make sure medication, toxic plants and food are out of reach. You cannot predict all that will happen but it is good to protect your pets as much as possible.
PET OF THE WEEK
Meet Penny! She is a 2 year old orange female. She was the first one to approach me when I visited the Cat Cafe. I found out very quickly that she is VERY affectionate but also very protective of you! She wants to have all of your attention. She would be great as a single pet in a home. I hope you will take time to meet her! She is so sweet!