Hey friends!
I feel like it's been a long while since we've talked last! I hope you are doing well! During the hustle and bustle of the Christmas season I always make time to watch some good Christmas movies. They always put me in a great mood. Last year I talked a lot about cheesy Hallmark movies and how much I love them. Turns out- Netflix is getting in on it too.
Trust me, if you are searching for that movie about a chef and a princess who are twins and trade places only to find the love of their life AND open up a bakery- there's a movie for you. The one that I would like to talk about is called The Knight before Christmas. Clever right? And it's exactly what you thought it would be. A story about a medieval knight who travels forward in time given the quest of finding his true quest… which happens to be love. Cue the crowd- Awww.
As cheesy and totally not plausible as this plot sounds- I actually enjoyed the movie! For a few reasons! Number 1- Vanessa Hudgens. I'm not a diehard fan, but I have come to really enjoy the work she puts out. Second- Christmas Decor. This was like seeing a HGTV show home cast as the set for this movie. The main character's house was beautiful! I couldn't help but take notes on the way it was decorated. Inside and out, I was sitting there jealous of how put together and perfect it was. It's a movie. I know I know. But I think you will enjoy the set as well! (Does this mean I'm officially old?)
I won't spoil the story. Although I'm sure you can already guess what happens- because can't we always? Yet, I still will give this one a 6/10. After I wrote this I checked out IMDB and they gave it a 5.5 so overall I feel good with my score. It's no Game of Thrones, or Breaking Bad- but if you love a good cheesy love story to get you in the Christmas Spirit- you'll love A Knight Before Christmas!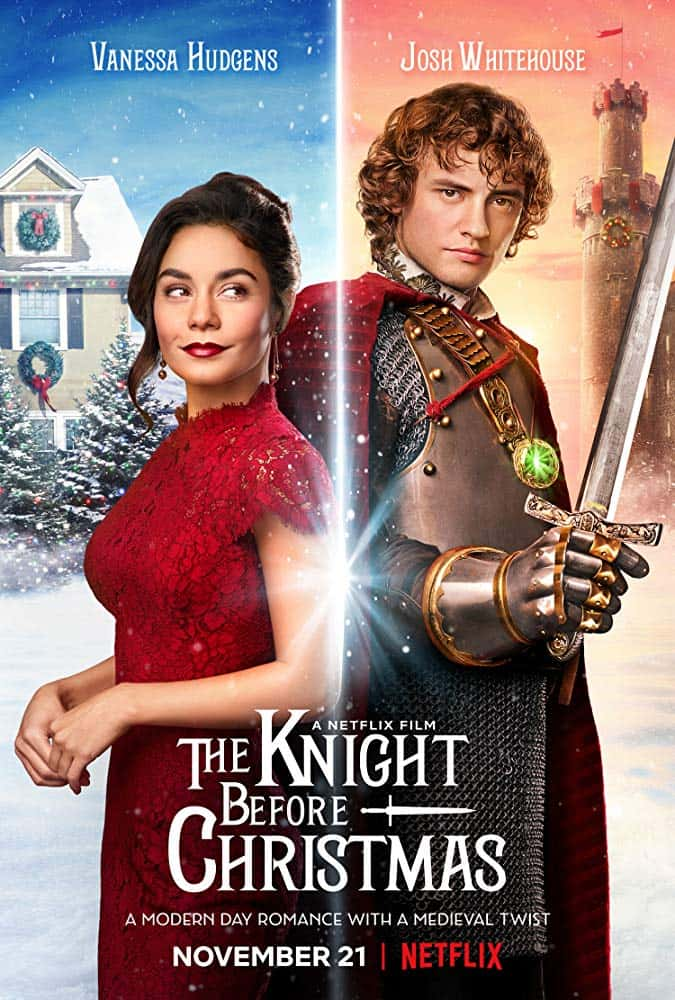 *picture found on imdb.com.