It's time to stock the shelves at the Kokomo Humane Society! We want to make sure that every animal in our community has food to eat. We are collecting dog and cat food at the station and at both Delong Auto Group loations in Kokomo and Tipton! November is also Senior Feline month! Each senior feline is $10 this month. You have the chance to give a senior animal a loving home during their golden years!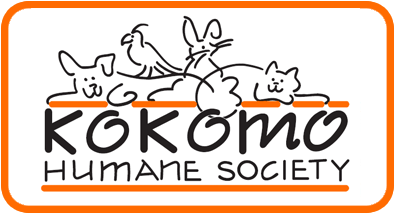 NOTE FROM THE DIRECTOR
Our community is extremely generous with donations to the Kokomo Humane Society. We always have a long and varied list of items which come with different levels of need. One staple that people tend to donate all the time is dog and cat food. We use a good bit of canned cat and dog food for the shelter animals but the majority of the dry food is put in our food bank to help people in the community. When hard times happen it can make it difficult to feed the family and still have enough money left to feed the pets. In times like these we are here to help, we do not a family to have to give up their pet because they can't afford to feed it. We would much rather help out until they can get on their feet again. We count on people being responsible and not abusing this helping hand. In other words, don't get a new pet knowing there is not the financial stability to care for it. It is heartbreaking for both the pet to be surrendered to the shelter because their new family didn't recognize the financial commitment owning a pet is.