Hello everyone!
Happy Friday! It's Furry Fridays! This week I asked the Kokomo Humane Society about the different ways that people can volunteer! Don't worry if you're not a dog or cat expert. The Humane Society can use all the help they can get! Here's what Karen had to say!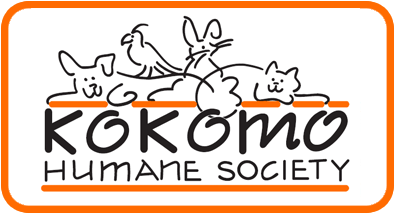 NOTE FROM THE DIRECTOR
We have so many volunteer opportunities available for every level of interest. For dog lovers we always need people to walk and play with our dogs as well as help with our daily dog playgroups. There are also volunteers that love to give the dogs baths which makes them more adoptable.
Cat lovers can interact with cats as well as brush them or clean cat cages either at the shelter or at PETCO. We hold numerous adoption events every month and are always looking for volunteer to help at these offsite events.
For people that want to help but may not want to interact directly with the animals we can always use people to help with our endless supply of laundry that needs to be washed and folded and food bowls and litter pans that need to be washed. Window in the shelter are constantly in need of a good cleaning which we rarely have time for so volunteer help is invaluable.
We also count on volunteers to show people around in the shelter and get animals out for visitors to meet. Another option is photographing our adoptable pet so that we can get good quality pics on our website. The better the picture the more interest in the animal.
Volunteers are always needed to help out in the Cat Café with cleaning, helping customers and socializing the cats.
There is really an endless supply of volunteer options. If you are interested in helping out contact Paulla at volunteer@kokomohumane.org with any questions or go to our website to download a volunteer application. Volunteers must be 10 to volunteer with an adult or 16 to volunteer on their own.
Pet of the Week! 
Meet Kryptonite! He is a 2 year old sweet American Bulldog mix who is looking for a home. He came to the Humane Society as a stray and is looking for his forever home. He is very treat motivated and a big lovable guy! Meet him today!