This week on Furry Fridays we're going to mix it up a big. Usually we present information to you about a specific topic. But this week we would like to hear from you! Do you give your pets vitamins or supplements?
I've give my dog some at the advice of my vets over the years but it was always dependent upon a problem that Stiles was having. For instance a couple years ago Stiles had an upset stomach for about a week. Along with changing his diet to more bland foods, the vet recommended giving him a daily probiotic. We did that for some time, but (and don't judge me here) we stopped after awhile and his issues at cleared up.
This past year if you remember Stiles was diagnosed with a nerve sheath tumor in his head. This caused MASSIVE issues for his eyes. His left eye in particular was always dry and putting out discharge of some sort. We found out this is because of the squeezing of the nerve from the tumor. Thankfully he seems to be doing better now after radiation back in January. However- during all of this we found out that Stiles as retinal atrophy, meaning, more than likely his eye sight would decline over time until he is blind.
One thing the ophthalmologist (oh yes! They have them for dogs to!) told me to do was to start giving him Ocu-Glo. It's a supplement for his eyes to hopefully hold off the blindness as long as possible.
I would love to hear from you! Do you give any of your animals vitamins or supplements?!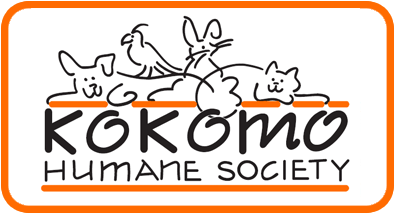 PET OF THE WEEK!  
Today's adoptable pet is Bandito! I fell in love with him the second I met him. He's a 2 year old male cat living in the Cat Cafe. He has been at the Kokomo Humane Society since 7/23/2019! Take a look at the video posted on our Facebook to see him in action. He is playful and very interested in treats! He gets along well with other cats and loves to be pet! Come meet this sweet boy today at the Humane Society! Adoption fee is $30 and includes a Wellness exam and more!