If you own an animal- chances are you've dealt with accidents. When puppies, most dogs will have accidents until you take the time to train them. (Karen shared some great tips on training below). Stiles, my dog tends to be a little nervous around strangers or new situations. Recently I had to keep him in my room with the door shut while my apartment complex people came in to do some work. He is very protective and can sometimes be aggressive when strangers come into the house. He must have heard the guy come into my apartment because he worked himself up to the point of peeing and pooping on my carpet. CARPET. So wonderful right? After I cleaned it up the first time- I noticed that the next day he peed in the same spot! Because dogs have crazy senses of smell, and could still smell his scent and thought it was okay to do it again there. Clearly I was annoyed. I went over it again with my rug cleaner. And I could still smell it. Cats are NOTORIOUS for that smell. I asked a friend who gave me the suggestion of Nature's Miracle Odor and Cleaning solution. Better than anything I've ever used before! I am still working on getting the smell out but this product has been a game changer! Check out what Karen from the Humane Society had to say!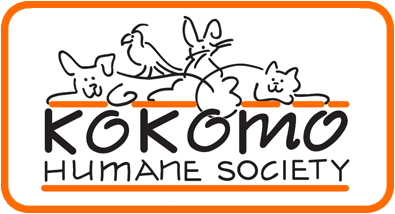 NOTE FROM THE DIRECTOR
House training a puppy or dog is a task that many people approach with trepidation although if you approach it systematically it really is not hard to accomplish. Dogs really don't want to pee and poop where they live and eat so showing them where to go is a favor for them. Puppies are not as concerned but it is a necessity if they want to live inside with the rest of the family.
We always recommend crate training for several reasons and one of the biggies is that is makes house training so much easier. The other plus of crating is that your dog has "their own room" which they really do like if they need to destress and get away from commotion.
The other key to house training is a schedule, feed at the same time each day, walk at the same time and make sure in the beginning to remove water after a certain hour (that depends on your dog and when you go to sleep).
When you do have accidents, and they will happen, my best recommendation is Nature's Miracle. It is a great product and really removes any odor both cat and dog.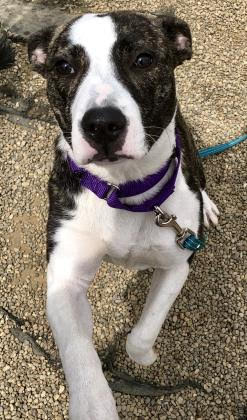 Our pet of the week is  Ohana a sweet 8 month old Pit mix. She is still puppy like and very friendly and playful. Her adoption fee is $150