The past few weeks we've been showcasing some amazing and lovable senior animals that are looking for a home. They have spent a lot of time at the Humane Society and are looking for a place to call their own. This week we are continuing with that! Please consider opening your home up to these beautiful lovable animals!
NOTE FROM THE DIRECTOR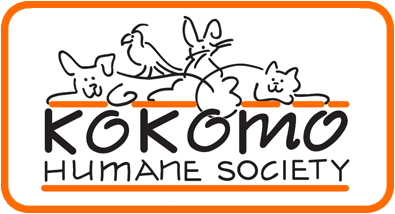 Everyone thinks they want a puppy or kitten until…. They have a puppy or kitten. Just kidding but in reality I do remember looking at my two kittens and longing for the day that they would settle down and just be sweet lazy cats. The same for dogs although with dogs they take a long time to get to that point and in the meantime you have to deal with house training, training them to walk on a leash, finding the right toy that will divert them from chewing up all of your belongings. Don't get me wrong I love the babies but at this point in my life I am happy for someone to take those and I will be happy with the ones that are already broken in.
This is where our topic for today comes in, senior pets! These wonderful older animals that just want to find a cozy home and enjoy loving you while you spoil them like crazy. A senior pet has so much to offer, they already know the ropes such as where to go to the bathroom, your shoe is not a chew toy, a walk is a walk in the park not a sprint to the next activity. Of course a senior animal will have a past, sometimes sad but often wonderful. They may have lost their owner to illness or death or a life event beyond the person's control. They come to us so confused about what has happened that has landed them in the animal shelter, where their people are and if they will ever be happy again. Where we come in is to take that cat or dog and give them a loving home for their golden years. If is not how much time you have with a pet that matters but the quality of that time.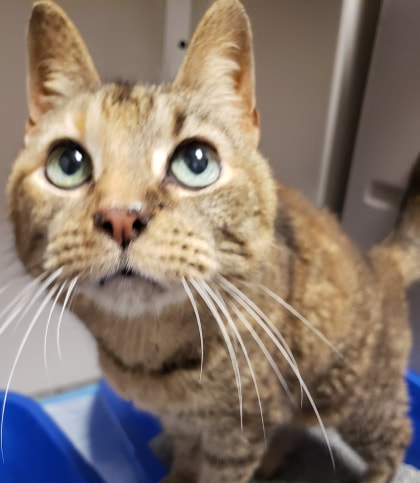 This is Baby, she is a 12 year old lady. She came from a home that had too many animals. She is super sweet, friendly, and laid back.  She gets along well with other cats and would love to join your family
CHECK OUT ALES FOR TAILS!
In 2006 Dr. Bob and Sue Mason came up with an innovative idea for a   fundraiser for the Kokomo Humane Society: a beer tasting paired with  delicious appetizers. For the entertainment there would be a silent auction with a variety of attractive items. Jefferson Road Animal Hospital generously claimed the Top Dog Sponsorship of this event which they have continued annually. The first Ales for Tails was held at a restaurant called Sycamore Market Place. The premier event had a great start, was well attended, and produced a profit of $10,000 for the Humane Society. Future AFTs were hosted by Celebrations, The Quarry and PASTArrific. The event, which started out with a selection of 21 silent auction items, has blossomed into an amazing array of 100 plus silent auction items. We moved the event across the street from PASTArrific to its gorgeous new Bel Air Events. There we were able to accommodate more people to join in the fun as well as house even more amazing auction items. We hope to top last year's profit and dedicate the majority of monies from the 2019 event to building operations. We hope to see you there!