This week I thought we would do something fun and talk about our Top 5 essential pet products that we can't live without. I'm all about items that make life easier (of more fun) for my dog or for me!
1. A raised food and water bowl with a drip tray. I don't know how my little Stiles survived without this. this is a great idea for dogs that have a little height to them. It's less strain on their backs and necks, AND provides a tray area for spillage keeping our feeding area a whole lot cleaner!
2. Harness- If you have a troublemaker dog like I do, a harness is so helpful! I always find that Stiles is trying to run after other dogs when he gets excited. The harness allows me to keep control on walks or vet visits, and is more comfortable for Stiles!
3. A heavy duty toy. Tough chewers. A lot of us our blessed with pups that have the ability to destroy something in .5 seconds. I find that it's helpful to have a super tough sturdy toy around at all times. Keeping those tough chewers busy is key!
4. A bed/crate/space to call their own. Much like humans enjoy their personal homes and space, so do our pets! Stiles loves his bed that I bought him. I put it in the shade next to my bed and he will spend the night jumping from my bed to his and snuggling all day long!
5. TREATS! I love a good dessert now and then. So do our pets! Treats are so helpful for training, rewarding, and just spoiling our best friends! Find a good reputable brand with a good tasting treat that they enjoy and you are set for some fun times!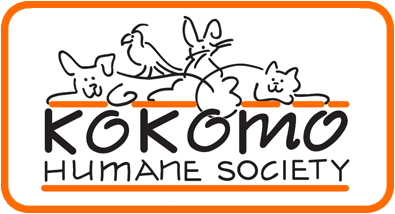 NOTE FROM THE DIRECTOR
Every week Erin and I try to come up with a topic for Furry Friday that would be interesting and informative for the Blog readers. As time goes on this is challenging so it would be great to hear for all of you on what you would like to read about. This week Erin suggested our Top 5 Pet Products. While I don't tend to go crazy overboard on the "toys" I get for my dogs and cats there are definitely some essentials and borderline essential items.
For you cat owners a definite must in my mind is a cat pole. These serve several purposes, they create vertical space that cats love, provide an escape or rest spot away from an annoying dog and also SAVE YOUR FURNITURE! I had always had inside/outside cats who were content to sharpen their claws outside and never touched our furniture. The last two had other ideas until we provided a six foot cat tree for them to use, and it worked. The damage they did is done but they are not causing further destruction.
If your cat disagrees about your choice for their scratching pleasure there is another option. No, do not declaw your cat! That is an entire separate blog. Rather get kitty some fake nails. They are called Soft Paws and you can put these nail covers on your cats claws to protect your furniture as well as yourself from kitty scratches. These are super glued on and will last up to 6 weeks. They are not hard to put on and you can get them in various fun colors!
Kong toys can be equally invaluable for dogs that are either big chewers or are alone a lot during the day. A Kong filled with treats, dog food or peanut butter can keep your dog occupied for quite a while and dissuade them from chewing on your favorite shoe. Also good are deer antlers, they can literally keep your dog busy for hours and they don't add extra calories. They also last for a long time and when they get too small you can pass them on to a little dog friend.
It is fun to get fun collars and leashes for the dogs but an essential item is a good harness, easy walker or gentle leader. They can be spendy depending on what you buy and the size of your dog but definitely worth it for a calmer choke free walk.
Another item that tops the list is flea & Heartworm prevention. This is essential to the health and wellbeing of your pet. It is also important for you and your home because if your pet has fleas, eventually your house too will have fleas. Fleas don't discriminate and after they have chomped on your dog for a while they will have a family and expand their territory to you and yours!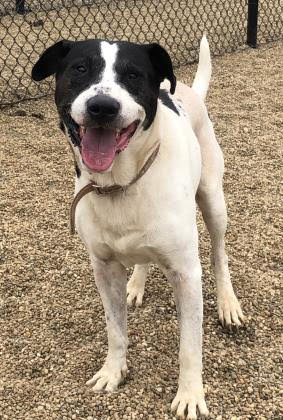 Our available pet this week is Buddy a five and a half year old Hound mix. What is wrong with Buddy? Absolutely nothing but for some reason he hasn't found his forever home yet and he is coming up on nine months with us minus a short stay in an adoptive home. This is what our Canine Team leader had to say about Buddy:
"Oh my goodness, you're telling me you have a couch at home we could be rolling around and cuddling on? Well what are we doing still standing here!" Buddy is searching for his perfect retirement home. He is imagining a nice home with a cozy couch or dog bed for him, lots of nice canned/soft dog food, and the daily walk to see what is going on in the world. He enjoys the company of adults and calmer children. He does fine with other calmer dogs his size as well but is not interested in playing with other dogs his size. He came to us originally as a stray and has been brought back due to incompatibility with the small dog in the home.