We are starting to get into the Summer months which is an exciting thing! The weather is becoming warmer and warmer which is fun for not only us but our furry friends. However, during this time we need to be aware that it is the prime season for creepy crawlers to attach themselves to your furry friend. Here are some great tips and tricks from the Kokomo Humane Society when it comes to treating them and keeping them at bay!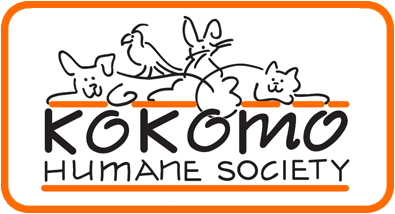 NOTE FROM THE DIRECTOR
While I am sure that everyone is thrilled to see Spring arrive, it does come with several negatives, and those are fleas, ticks and mosquitoes! These bugs are not only annoying but also potentially life threatening for your pets. Fleas can start with just one or two tagging along for a ride on your furry friend and before you know it there can be an infestation on your pet and in your home.
Fleas can get so bad that they can cause your pet to have hair loss, skin issues and anemia.
Certain Species of ticks can infect your pet with Lyme disease. This disease can cause multiple problems in organs or joints, creating stiffness as well as overall illness. Left alone these pests threaten more than just your pets appearance and comfort level.
Another danger caused by these pests is heart-worm which is transmitted by mosquitoes. The treatment for this disease is extremely hard on your pet and expensive. Though if not treated it  will eventually kill your pet. The good news is that all these creepy crawlers can be kept at bay with a simple application of flea, tic and heart-worm preventative. It may seem that these preventative treatments are expensive but they are essential in the proper care of your best friend, and aren't they worth it?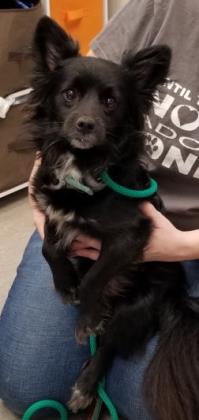 Oreo is an adorable one year old Pomeranian mix. He is a sweet little guy with a happy prance and soulful eyes. He is back here as a returned adoption for a couple reasons. The first if that he is not yet house-trained which is seriously an easy fix with a crate and some patience. The second reason is that he became protective over one of the family members. I believe that this too is an issue that could be controlled with some training. His adoption fee is $150 and he is ready to find his perfect home!