As important as it is for us as humans to keep a healthy weight, it's just as important for our furry friends. This can be a struggle for some pet owners for a number of reasons. Sometimes, owners may have limited mobility and cannot move around with their pets as often as they would like. Other times, we are feeding our pets way too much innocently without knowing. Treats can also be excessive. We love to love our pets, but loving them the right way, means keeping their health a priority as well! I checked in with Karen from the Humane Society on what she recommends is the best options for watching your pet's weight. We all struggle with it!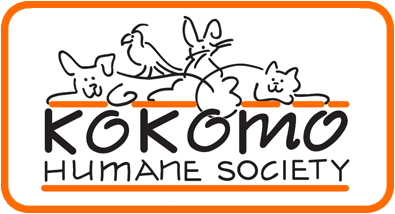 NOTE FROM THE DIRECTOR
We love our pets and our pets love to eat.  This said it only seems to make sense to show them how much we love them by giving them the food and treats they adore, but this is not necessarily true. Through overfeeding we are causing our beloved pets health issues due to obesity.
There are so many ways to say "I love you". A daily walk, a game of fetch, a good hide and seek session, teaching a new trick as well as minimal treats given for good behavior. Have you ever heard that a tired dog is a well behaved dog? It is true, a tired dog is also a happy dog as that means they have had fun, exercise and one on one time with their best friend, you!
I totally understand wanting to spoil your dog or cat especially when "they look so hungry!" but the reality is that an extra treat (or handful of treats) and the additional serving of food at meals adds extra weight that can contribute to a lethargic pet with hip and knee joint issues, diabetes and even a shortened lifespan.
I know that I have been guilty of this in the past with my dogs and my daughters claim that their dogs are always heavier after a visit to my house. I am also currently the owner of a cat that we lovingly refer to as Meatloaf. Overeating is not the animal's fault but ours as the caretakers. There are excuses but also solutions, I have two cats, and I hate to deprive one because the other is fat.  The solution is better monitoring of the food given and making sure that they both are getting their fair share.
In most cases our pets cannot serve themselves.  It is up to us to limit their intake and keep them at a healthy weight. It takes a little tough love but it is love none the less.  Sometimes I think it would be nice if someone slapped that piece of chocolate out of my hand to help me out.
Our adoptable pet this week is Sissy Nina a 2 year old female, short haired black cat.  Sissy Nina has had a lot of change in her relatively short life and is now looking for her third and final forever home. She is currently living in the colony in the Cat Café. She is super sweet and quiet. She loves to watch the other cats play and enjoys a high spot on a cat tree to observe. She can be playful but mostly she has a calm and quiet temperament.