The Kokomo Humane Society does a lot of amazing work for the animals in our community that need a loving home. They not only house and feed them but they take care of them. They provide medicine when needed. Play time outside to make sure they are all active and enjoying life. However, often because of the amount of animals at the shelter, they can run into times when they are running low on certain items. I've asked Karen from the Humane Society to talk about some items that they are in need of. Are you able to donate?!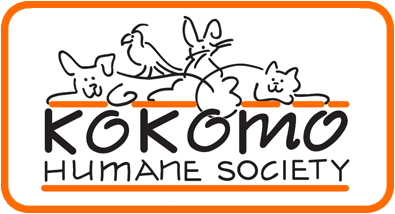 NOTE FROM THE DIRECTOR
As a private non-profit we are always in need of help with material items and volunteer help. Today I will give you some ideas of items to donate in case you are doing spring cleaning or feeling like shopping. We have two lists, one you can find on our website:
www.kokomohumane.org . Just go to our website click on the Donation tab and pick Needs List on the dropdown. You can also go to our Amazon wish list and have your donation sent directly to us:
www.amazon.com/gp/registry/wishlist/1Q GSOVF8D7589/ref=nav_wishlist_lists_1
We would appreciate anything on the list that you would like to donate. Right now we are in the beginning of kitten season so any kitten related supplies could be used. Kitten formula and canned kitten food is always good as we do get too many underage kittens in. We can also always use blankets and towels that you are wanting to get rid of, give us your old and go out and buy yourself some new ones! Paper towels, HE laundry detergent, bleach and hand soap are also always needed.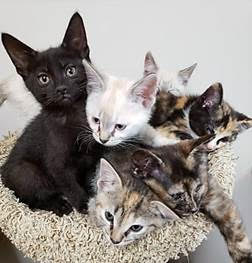 To stay on topic the adoptable pets this week are, you guessed it KITTENS! Actually they are not quite  ready as they need to be 2 pounds and 8 weeks old before we can send them to their forever homes but is fun to see what will be available soon. Check out this adorable litter of kittens. All will be spayed or neutered, microchipped and have the first of their kitten vaccines.