Welcome to another edition of Furry Fridays! We've had so many fun blogs so far! It had me wondering- if people wanted to get involved in the Humane Society are there opportunities? There are! Check out all of the things that you can do!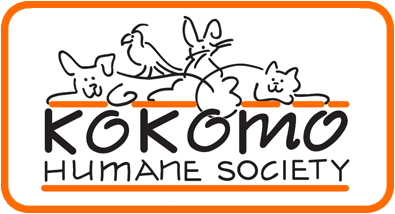 NOTE FROM THE DIRECTOR
Now that Spring is officially here and Summer is just around the corner it is a perfect time to make plans to volunteer at the Kokomo Humane Society. Our volunteer team has grown immensely since we have moved to our new location but we continue to welcome new people wanting to help out. Our volunteers are essential to our success and we are always grateful for people who are willing to donate time to help the animals. There are so many ways people can contribute as a volunteer. As a private not-profit we are limited to the number of paid staff members we can hire but that number doesn't come near to tackling the amount of work at needs to be done each day at the shelter. Some chores are obvious like laundry which is never ending but there are other tasks that are essential in that they enhance the quality of life for the animals while they are with us as well as the experience of the people that come to adopt and visit the shelter and the Cat Café.
We believe there is something for everyone who is interested in joining such as:
Dog walker
Cat socializer
Shelter greeter
Dog Playgroup team member
Cleaning
Laundry
Photography of adoptable pets
Offsite Adoption Events
Fundraising Events
Offsite cat caretakers (Petco & PetSmart)
Cat Café volunteer
To become a volunteer you will first need to fill out a volunteer application that you can either download from our website or pick up a paper copy at the Humane Society. After you have filled it out and turned it in our Volunteer Coordinator will contact you with the date for the orientation and subsequent volunteer training. To volunteer you need to be 16 years old to volunteer on your own, children from 10 to 16 years old can volunteer with an adult. You need to have proof of insurance and tetanus vaccination before you begin volunteering.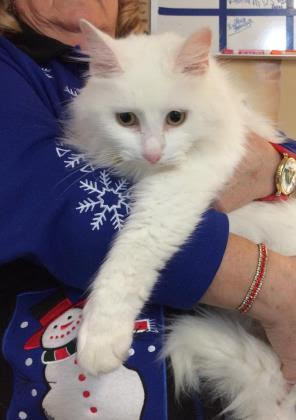 Starr is a beautiful four year old long haired snow white female cat. She is a repeat guest of our Humane Society coming in at first as a stray, not being reclaimed, getting adopted and then coming back as a stray once again without her owner coming back for her. We do not attribute this bad luck to her disposition or personality as she is a very friendly cat and pretty enough to win a contest. She just hasn't found that purfect home yet. We are hopeful that it will happen soon! Starr is ready to go with a same day adoption as she is already spayed, microchipped, and vaccinated. Her adoption fee is $30/