The Polar Vortex has passed. However, we're right in the thick of winter and have the potential to experience dipping temperatures for the next few months. Just like your Mom always told you to bundle up in the cold- the same holds true of your pets. You should not keep them out much longer than a short bathroom break. I always like to bundle Stiles up in a coat if possible. Although they have fur- this doesn't fully protect them from the cold.
Something I always like to do if it's snowing or raining is grab a towel and towel him down after he's been outside. This dries him up a bit and gets him warmer quicker. Dogs can catch colds just like humans! Just think to yourself- if you wouldn't want to be outside- your pet probably doesn't want to be either! Here's some tips from Karen at the Kokomo Humane Society as well as our Pet of the Week!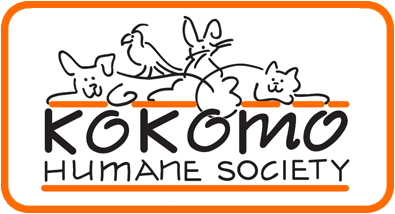 Note From The Director
There was no mystery about what Erin's blog would be about this week… The COLD weather! It seems to be all anyone can think or talk about and at the Humane Society it is also a big concern. Even with a fur coat animals are not protected from single digits and below zero temperatures. While a Husky or other full coated dog may be able to handle freezing temperatures better than a Chihuahua they are still vulnerable when exposed for extended periods of time or left without adequate shelter. After researching numerous sites about cold weather care the same suggestions come up over and over again.
Don't bathe your pet too often especially in cold weather, it depletes oils that will help protect your dog from the cold.

Don't shave or groom too closely, they need their fur to keep them warm.

If your dog is short haired, get a coat or sweater to provide some added warmth

Don't leave your pet outside for any extended period of time, in seriously cold weather it just takes 5-10 minutes for frostbite to occur

When you walk your dog put petroleum jelly or other ointment for pets on their foot pads to protect them for ice and salt. After the walk make sure to clean off any snowballs that have collected between their toes and wipe off their feet to remove any salt or other anti-freezing chemicals. If they will tolerate it try some booties, these will protect their feet and keep them warm.

Provide a warm comfy bed for them to sleep in, a dog bed, blanket or as in my house, my bed.

Feed your pets a bit more in colder months, they are burning extra calories to keep warm

The top rule is that if it is too cold for you outside then it is most likely too cold for your pet.
My battle is not with the dogs (they are in and out in a flash and back in bed) but with one of my cats. Ted loves to be outside and doesn't get that he should stay in when it is cold or rainy. Usually it is ok and he will come in when he has had enough but this week he is on restriction and is confined to the house. Is he happy about that? Nope but luckily he can't reach the door knob.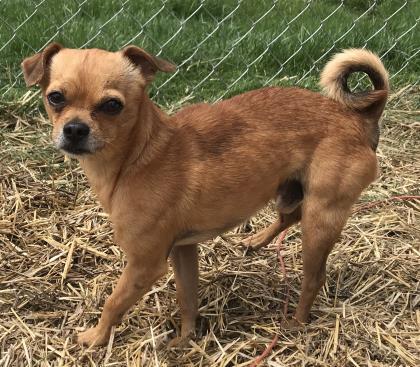 Speaking of dogs that shouldn't be out too long in the cold… Our adoptable pet this week is Peanut, an eight year old Chihuahua. He was adopted from us but when his owners moved they couldn't take him with. He is a sweet guy and would love another home. His adoption fee is $150.