Getting your dogs proper exercise is important all times of year. Yes, even when it's cold outside. I will often get so much into that Winter Slump that I don't want to exercise myself. However, as well know- exercise is not only good for you but it makes you feel good as well.
There are many dog parks that are open all year long that you can take your dog to, even here in Kokomo! It's a great way to get some fresh air yourself and let your furry friend have reign of the park.
Something else I would suggest is a little jacket. We get cold in the Winter, and so do our dogs. Yes they have a fur coat that helps but after prolonged exposure to the cold they start to feel it as well. Grab a parka or sweater for them. (PLUS THEY ARE ADORABLE IN THEM).
Here's what Karen from the Kokomo Humane Society had to say on the matter!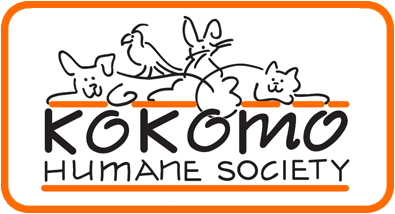 Note from the Director
Baby it's cold outside! Getting your pets their exercise in the winter months can definitely be a challenge. I know that I am guilty of bypassing the walk when it is really cold or even a little cold as I am always cold after October.  My dogs are a little older and small so while they love to go for a walk they don't love the cold so the walks we do take in the winter are abbreviated. Larger furrier dogs don't mind the cold and some like Great Pyrenees  and other historically outside dogs enjoy the cold weather so much that it is often difficult to get them to come inside!
To keep dogs active and engaged inside during the winter there are always squeaky toys, stuffed Kong's and chewy bones. There are also lots of interactive toys on the market. They can range from a simple fabric toy that has smaller stuffed shapes stuck inside of a fabric container to a mechanical toy that lights up and delivers treats when they step on the correct tab. There are also  food puzzles made of  wood or plastic that you hide treats in and the dog has to open the separate compartments. These toys are great for when you are at work or away and the dog is at home alone.
This is also a great time to teach your dog some new tricks. As we have said before you CAN teach an old dog new tricks. There are lots of books that can show you great tricks and easy ways to teach them, I have personally used the book 101 Dog Tricks by Kyra Sundance and Chalcy.  Learning a new behavior can be as good a workout a walk. It is also a wonderful way to connect with your dog, they really do love to please you!
Our adoptable pet this week is Sweet Potato. She is a twelve year old Retriever mix who is spayed, and current on vaccines. This senior girl is as her name suggests a real sweetie. Senior pets make great additions to a family. While you may not have them as long as you would a youngster they definitely offer other benefits. They tend to be calmer, quieter and less demanding in terms of exercise needs. Most are housetrained and they are so grateful to have a cozy home to spend their golden years. Sweet Potato is looking for one of these homes. She is really adorable and loves treats. Come meet this girl, I know someone will want to take this special dog home and spoil her like she deserves. Help us to find Sweet Potato a home in time for Christmas!