Did you know that dogs can get dry eyes just like humans? Well well well. This dog Mom just learned that very fact. On this weeks episode of Furry Fridays we're talking about Dry Eye. I recently noticed that my dog was pawing at his left eye. Not only that but he was squinting it a lot. When I looked closer- I saw that there was a layer of mucus (gross, I know) all over his eye. 1. I freaked out. 2. I made a vet appointment immediately.
This is exactly what you should do too if you see your dog forming something like this! If  it's beyond the normal eye booger (we're getting real in this blog this week), get it checked out. It turns out that my dog was diagnosed with dry eye. This is not really common for his breed or his young age, but it can happen. And, as long as you get it looked at and treated early, its manageable. They will first test their tear production with a strip of paper. Once they figure out where they are with that, they can then prescribe a drop or ointment that will work best to remedy it along with some anti-inflammatory meds.
We are still in the thick of it with my dog Stiles, but I can tell he is already feeling better! Here's more info on this from our friend Karen at the Kokomo Humane Society!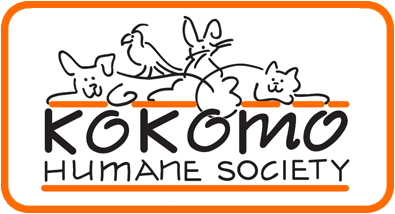 Note From The Director!
Erin's topic  of the week is one I am familiar with personally but not with a dog I have owned.  We have gotten several dogs at the shelter with this condition called Keratoconjunctivitis or more simply dry eye. Veterinarians we work with have usually prescribed eye drops to treat the an ongoing issue and recommend that the new adopter follow up with their own veterinarian to keep it in check. When I was younger the thought of daily medication for the lifetime of a pet sounded like a royal pain and was so glad that my own dogs did not suffer from this. Now that I too have this condition, a couple of eye drops a day for me or my dog doesn't seem like a big deal. When the issue is caught early (before eye damage has been done) and treated it is very manageable. If you are in love with any of the breeds listed below you may want to be prepared as they are the ones most likely to develop dry eye. These are all great dogs so I think it would definitely be worth the risk for such a minor health issue.
American cocker spaniel, Bloodhound, Boston terrier, Cavalier King Charles Spaniel, English bulldog, English springer spaniel, Lhasa apso, Miniature schnauzer, Pekingese, Pug, Samoyed, Shih tzu, West highland white terrier, Yorkshire terrier
The available pet this week is Frosty a seven year old  Bichon Frise. Frosty is a sweet and playful guy who came to us with his own eye issues called Cherry Eye. This is something different than Dry Eye but can lead to that if left untreated. We had both eyes fixed and not only is he more comfortable now he also looks so much cuter! He has been with us for a while due to his eyes but now he is as good new. He would love to have a home of his own.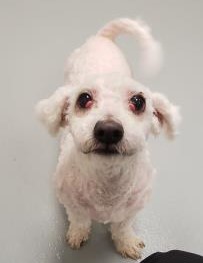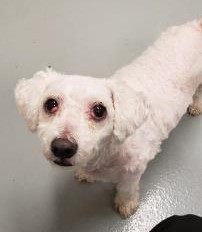 Karen Wolfe
Executive Director
(765) 452-6224