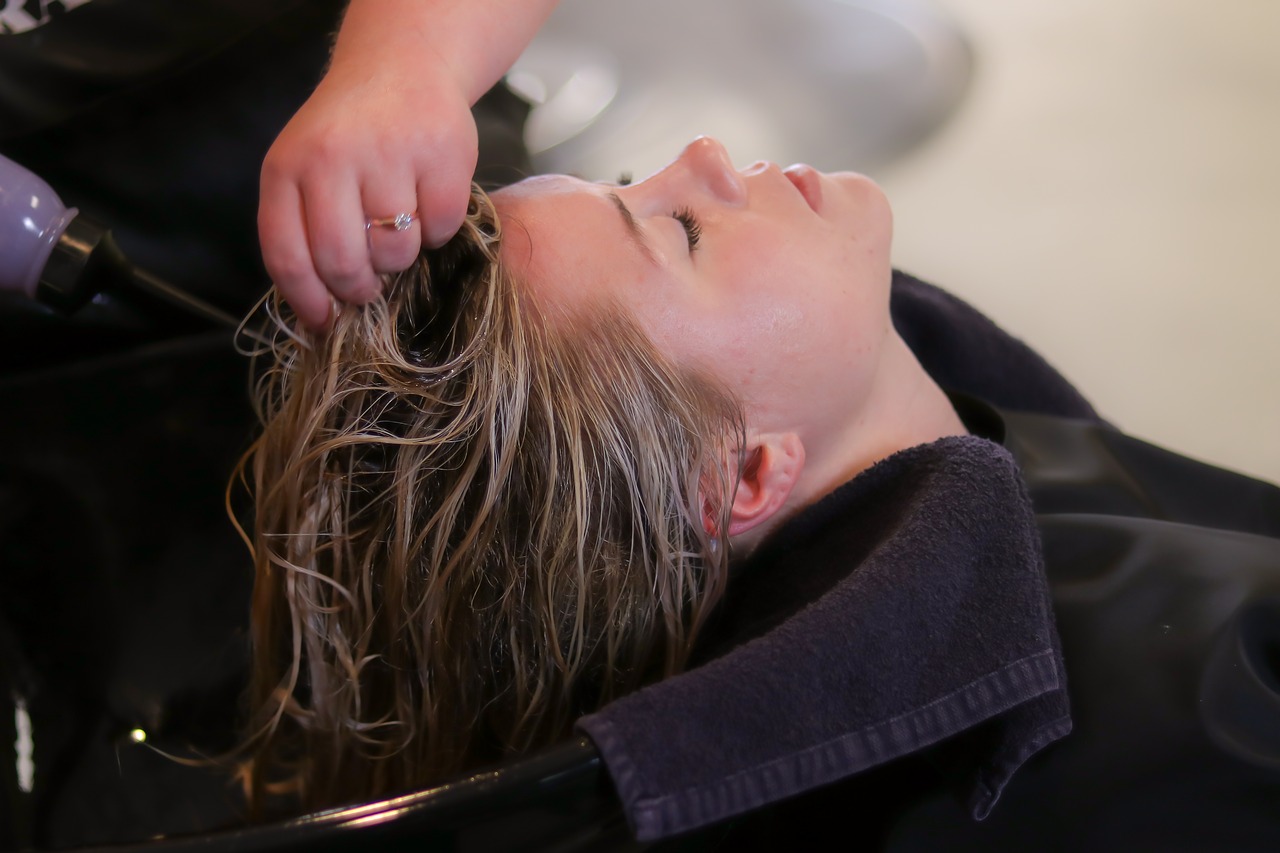 I love a good fresh high light and cut! Are there many things better?! I don't think so! Unfortunately like most things in life, after awhile, the color fades. For me, as a blonde with naturally Strawberry Blonde hair, my hair likes to turn a golden color. I know golden sounds nice, but to me all I see is a brassy color.
I have tried so many different shampoos and sprays to try and lighten it back it. Some of them did help a bit, but for the most part, my hair was back to brassy ultra quick. That left me with two options. 1. Live with my new brassy hair. 2. Pay to get it lightened again.
UNTIL NOW.
Ya'll I am convinced that I've found the purple shampoo of purple shampoos. I saw it in a Buzzfeed article on Facebook and decided to give it a read. They claimed that this shampoo, which can be purchased on Amazon will instantly turn your brassy blonde into platinum within one use! They even included some before and after pictures. Some people said that it even turned their hair purple if they left it in too long. If you know me, you know I love purple 😉 So this wouldn't be a problem! I was intrigued and decided to order it.
Fanola No Yellow Shampoo and Hair Mask. You can find it here!
It's good you guys. Really good.
I used it once and could instantly tell a difference! It brightened me right up! In fact, I left it in a bit too long and it turned my hair a little purple. (It fades out within 1 wash)
Ladies, if you're like me, and don't have the time or money to spend on constant hair upkeep but still want to keep that blonde bright, try it!!