Is it true?! Is this for real?! Did a Hocus Pocus Reunion actually happen?! YES. YES, IT DID.
This 90's movie lover is squealing with delight and excitement. Hocus Pocus is a cult classic. Everyone seems to love this movie! It came out 25 years ago! I can't even believe it's been that long!
Freeform decided to do a little celebrating of its own by inviting all of the cast members to participate in a reunion full of interviews and nostalgia! Check out these pictures provided by People magazine! It makes me wish I was there.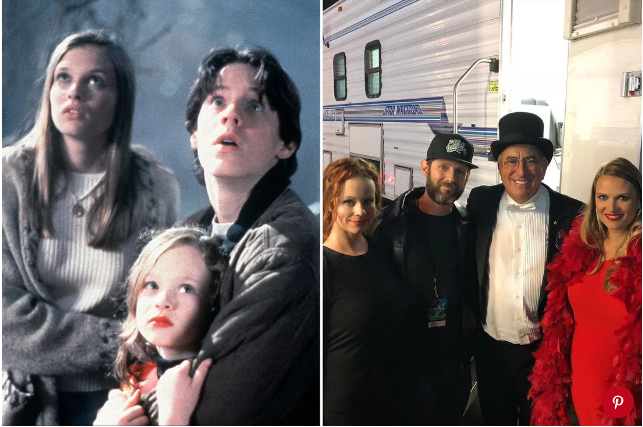 Mary Evans/Ronald Grant/Everett ; Kenny Ortega/Instagram
These pictures have got me hyped for Halloween and my trip to Salem, MA next week! I plan to visit all of the Hocus Pocus landmarks! No, worries. I'll bring pictures back!
You can catch the 25th Reunion special on Freeform starting October 20th!