It's time for Furry Fridays! This is my favorite part of the week! We've teamed up with the Kokomo Humane Society to bring you some great information as well as your opportunity to foster or adopt a pet. As I mentioned before, I have an Australian Cattle dog named Stiles. One of the things that he has ALWAYS struggled with is chewing! He has so much energy that he HAS to let it out somehow! He doesn't seem to want to chew on furniture (Thank goodness!) BUT he loves fabric. This means that buying those cute stuffed toys is literally a WASTE of money because he destroys them within 2 seconds.
I work 9-5 every weekday. So little man has full reign of the house. One of the things that he's become very fond of… is my bedding. He loves to destroy my beautiful bedding! I can't be mad at him. Can you really ever be mad at those cute faces?! Instead, I try to leave him some toys that are meant for dogs like him. Toys that are nearly indestructible! If your animals have the same problems- heres a couple toys that have helped me!
Everlasting Treat Wheeler
This treat has literally been the HOLY GRAIL for me as a dog parent! My dog LOVES this. You put in a treat in the center of the toy and let them have at it! The treat tucks in super easily and takes forever for them to get through. Ordering refills is super easy too!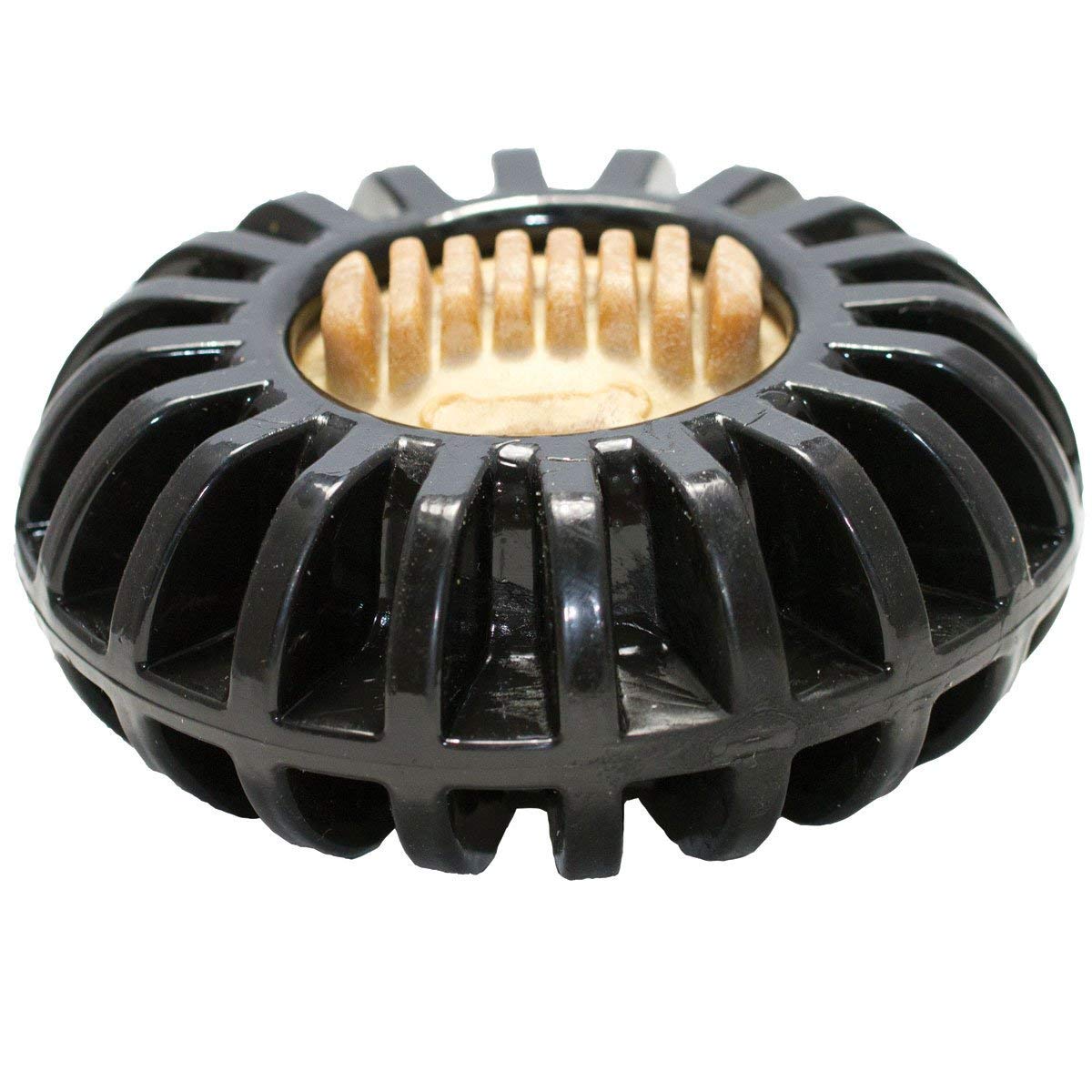 https://www.amazon.com/StarMark-Everlasting-Treat-Wheeler-Small/dp/B00GSWQQ0M/ref=sr_1_1?s=pet-supplies&ie=UTF8&qid=1538736885&sr=1-1&keywords=everlasting+dog+treat+black

Kong Toys
These are tried and true! Throw a little peanut butter in there and let them work at this for hours. OR for even more of a challenge- freeze the treat inside!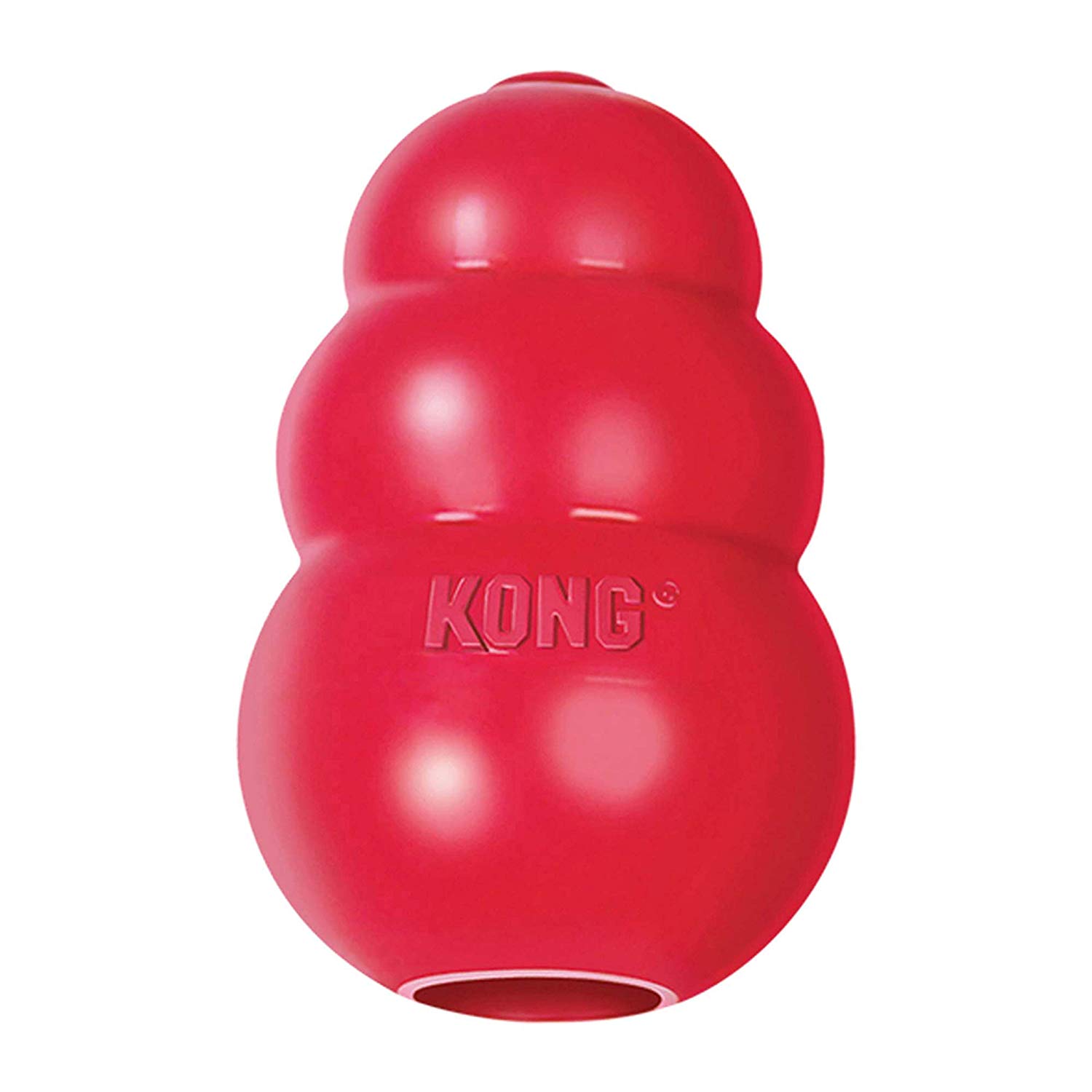 https://www.amazon.com/KONG-Classic-Dog-Toy-Large/dp/B0002AR0I8/ref=sr_1_4?s=pet-supplies&ie=UTF8&qid=1538736632&sr=1-4&keywords=kong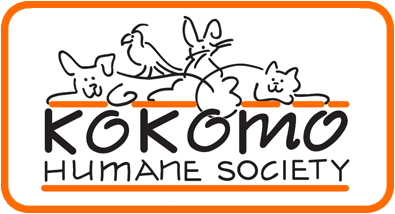 Note from the Director
Excessive chewing is generally a more common problem with puppies than it is with older dogs but there are older dogs that have carried that puppy habit into their adult life. The way that I have tried to approach this with my own dogs and puppies ( not always successfully) has been to not leave anything I don't want chewed outside of their reach. This isn't always possible if the object of their desire is a chair or table leg or a large area rug. When you can't move the item the next step is to move the dog… not in a bad way but into a safe crate when you are not able to watch them.  If a dog wants to chew than a dog wants to chew so the best approach is to offer acceptable options in the form of dog toys, deer antlers and Kong's that you can fill with treats. I don't recommend getting a toy that looks like a shoe as that can be confusing. It is also a good idea initially to offer the chew toy in the crate when you leave the dog crated. Not only will this make being in the crate a better time but it will also encourage the dog to chew on the appropriate items.
Furry Friday Friend!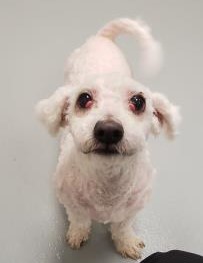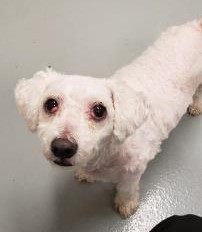 Frosty is a seven year old Bichon Frise. He is a sweet friendly guy but has a condition called Cherry Eye which is not a comfortable issue. We have an appointment set up for him to have surgery to correct this and he will be good to go to his forever home. He could use a nice spot to hang before his surgery on October 17th if you are interested in adopting or fostering short term please give us a call! 452-6224.
Karen Wolfe
Executive Director
(765) 452-6224