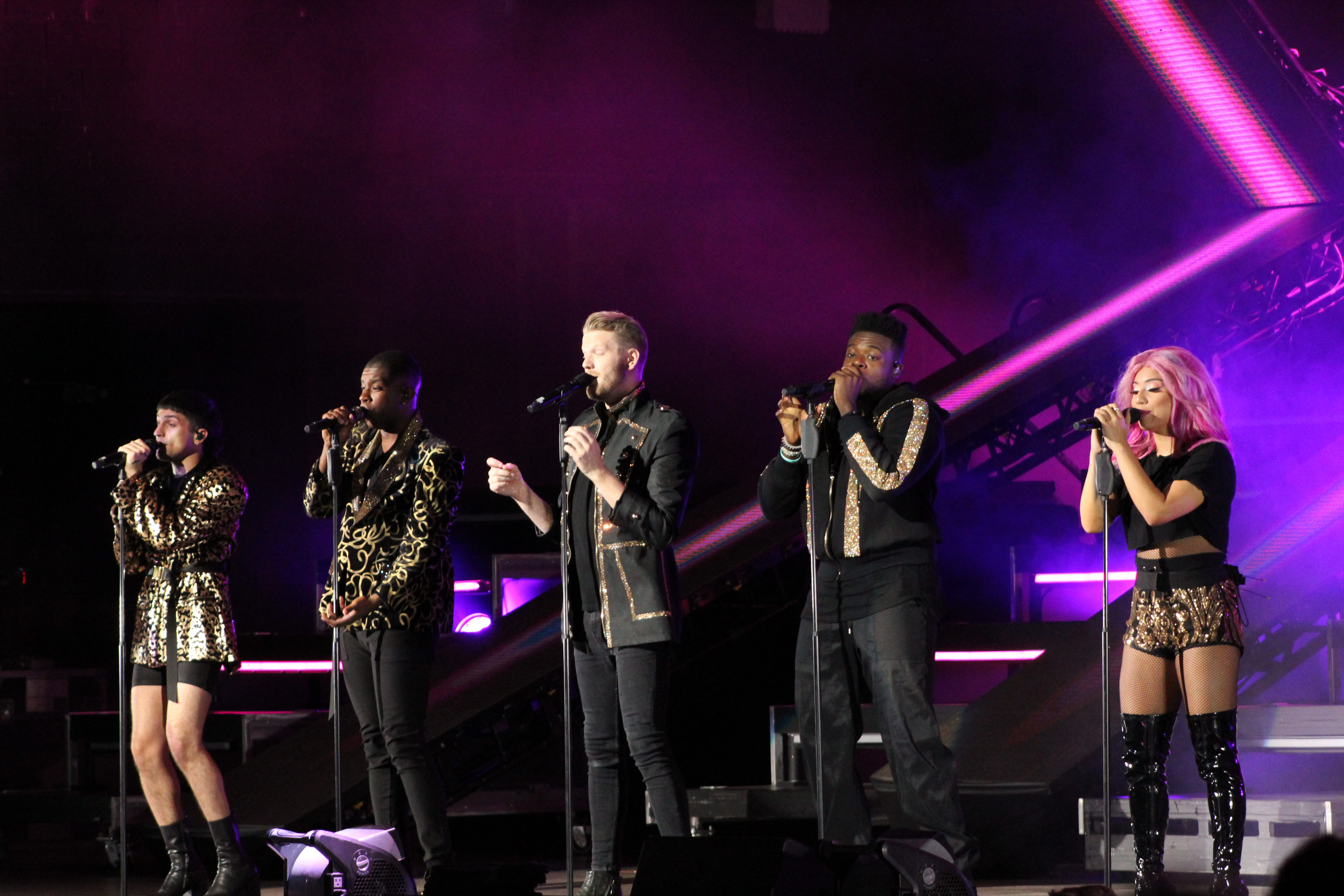 The weather was perfect. 75 and sunny with a cool breeze. We arrived at the Ruoff Home Mortgage Music Center and got all checked in. I was reallllly looking forward to this show. I've been a subtle Pentatonix fan for awhile, and wanted to see what all the hype was about.
We have to start by talking about their opening acts. Calum Scott was up first. British. Brooding. Ballads. My kind of guy. Totally blown away by his voice and his ability to bring you into every emotion he was feeling. He is most known for his remake of the song "Dancing On My Own" (which coincidently Pentatonix has done a cover of). He finished off his set singing his biggest hit and walked off to a standing ovation. We WILL be seeing more of him in the future. CLAIM IT!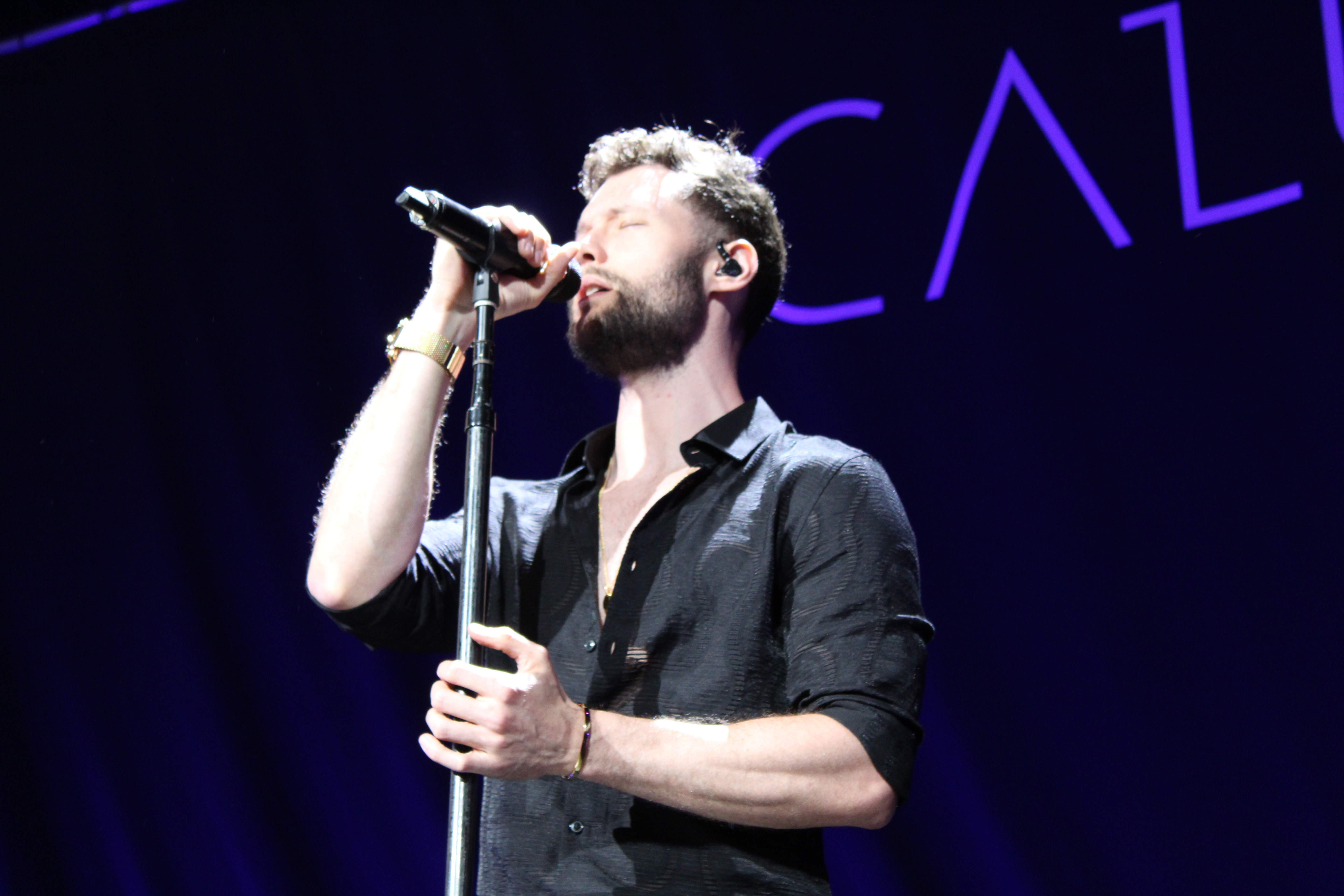 Next was Echosmith! I have been a fan of Echosmith for a few years. They've put out some really catch tunes. Cool Kids being their first and Over My Head being their latest! Super impressed with them as well. A fun interactive band that kept you wanting more.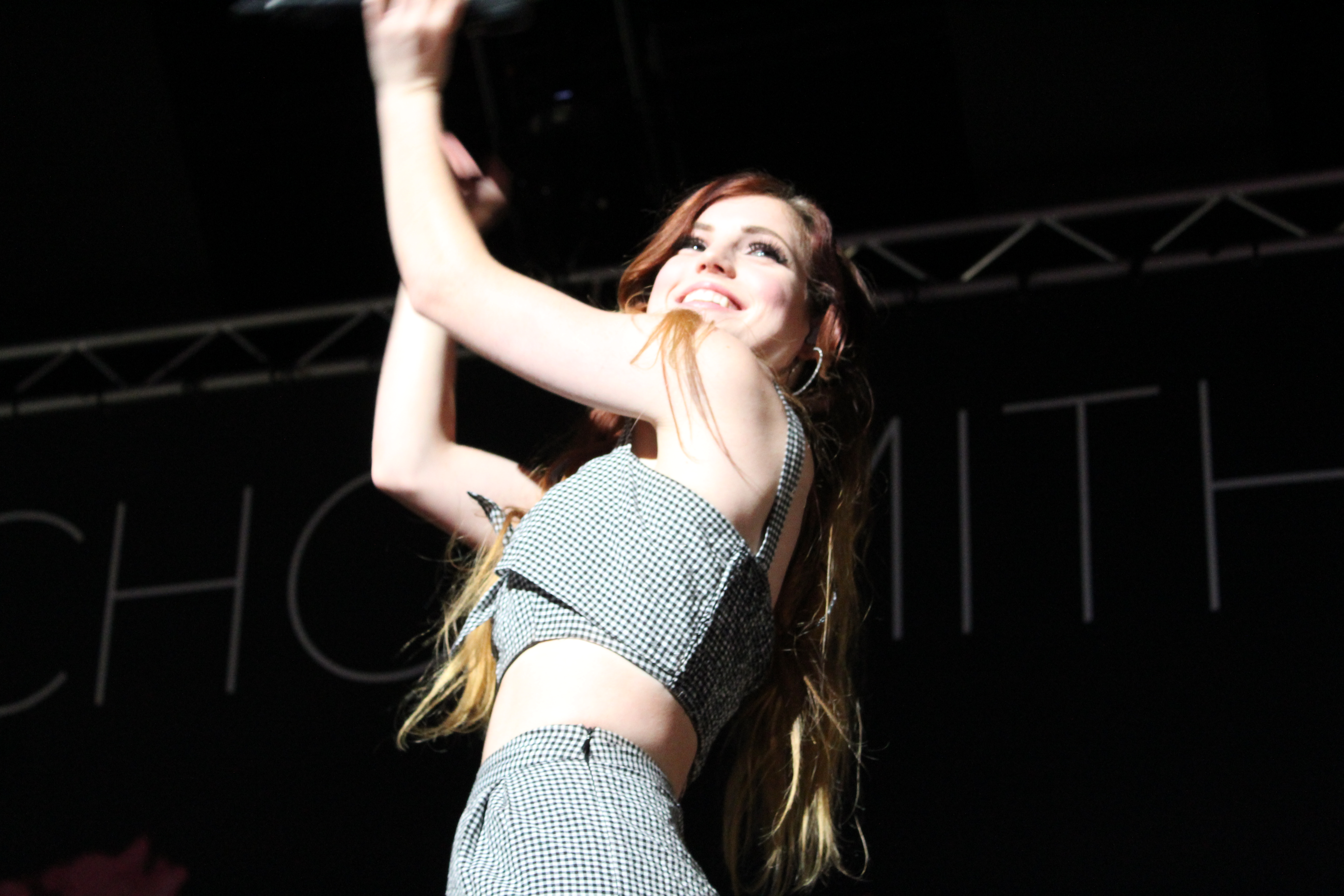 Next was the reason we were all there. Pentatonix. No music. Just voices. All night. I was ready. Because, I had a media pass for the event I was able to stand a foot in front of the stage to grab some pictures. I'm not kidding when I tell you how hyped I was. The curtain dropped, and there they were. All in matching red sequined outfits. They sang TONS of covers. The list included: Finesse, Perfect, Bohemian Rhapsody, and a Rhianna medley. There were times that the entire stadium was silent, in awe, making sure they didn't miss a single note that was sang. They included choreography AND a costume change as well. Fashion goals ya'll.
I have to say, my favorite moment of the night was when they sang Hallelujah. Oh. My. Gosh. It doesn't get any better than that. I legit almost teared up. It was beautiful. All of it.
I think that people know Pentatonix is talented, but you don't quite understand HOW talented until you see them perform live. Kevin, their beat boxer- sings, dances, AND plays the cello. His shining moment of the night was when he performed a remake of the first ever video he posted on YouTube of himself playing the cello and beat boxing- a combination that no one would ever think of. It was insane. INSANE.
The ended the night with a crowd favorite- Bohemian Rhapsody. I'm ashamed to admit… I don't know all the words. GASP. I know! But I loved it none the less. It was hands down my favorite concert of the Summer thus far! Check out some shorts from the show!