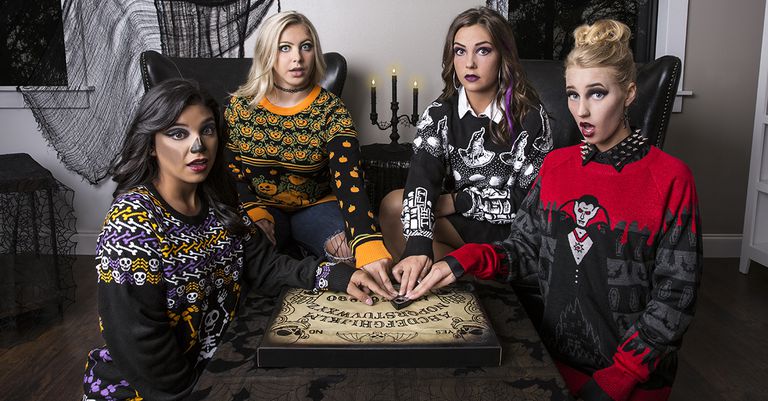 (Credit-Halloweencostumes.com)
OH. MY. GOSH.
I didn't think that Halloween could get any better than it already is. Its spooky, its full of candy, and dressing up, and Pumpkin carving, and perfect Fall weather, and NOW it's full of Ugly Sweaters.
Christmas was getting reallll selfish with its exclusivity of Ugly sweaters, so now it's time to let another Holiday have a chance. And Halloween is the PERFECT one for that!
Couple reasons why this is the coolest idea ever.
If you can't come up with a cool costume, this sweater has you covered.
They are ugly but in that really cool hipster looking way. Therefore, your coolness factor is off the charts.
They come in a variety! Like black cats? There's a sweater for you. Are you a fan of traditional Pumpkins? Better get that credit card out, because this Pumpkin sweater is calling your name.
They come in all different sizes! Mens, Women's and Childrens! MATCH YOUR WHOLE FAMILY!
I don't know why it took so long to come up with these. My mind is basically blown. I would 100% buy one of these. Would you?!
Check them all out here!
The Coolest Sweaters Ever Made