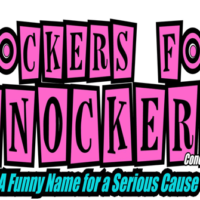 The 12th Annual Rockers for Knockers breast cancer fund and awareness raiser concert is coming Saturday, October 3rd, 2020.
6-6:30pm – Armstrong Street
6:45-7:30pm – Peace Head
7:45-8:30pm – The Moonbeam Gamblers
8:45-9:45pm – Mike Milligan and Steam Shovel
10-11pm – Milligan Stew
Doors open at 5pm
Phi Delta Kappa Concert House
2401 Saratoga Ave. Kokomo Indiana
$10 (cash) at the Door
All proceeds go directly to Kokomo, IN area hospitals' mammogram assistance programs. This helps women who need a mammogram but can't afford one. Early detection is the best protection!