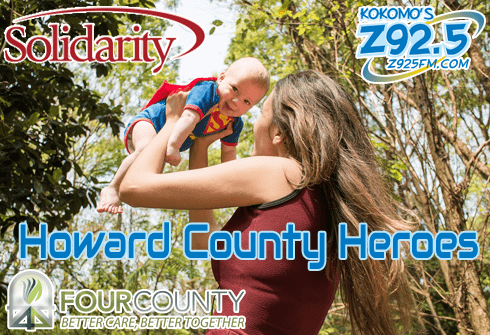 Heroes are everywhere! During these unprecedented times heroes are found throughout our communities. From healthcare workers, to those working in our grocery stores, to educators, to volunteers, to non-profit organization team members….we only need to turn around to find someone that is putting themselves on the front line and offering a helping hand.
Z92.5 and Four County Counseling want to celebrate Howard County Heroes! Every weekday morning starting April 20th, Jessica and Ben will honor a Howard County Hero at 7:25AM!
Who do you know that has been working hard and remaining positive during the COVID-19 Pandemic? Fill out the form below and let us know!
Your emotional well being should not wait! Four County Counseling is a community mental health center serving North Central Indiana! Four County is now offering virtual visits in your home through telehealth or by phone at 574-722-5151. Click here to visit the Four County website. .