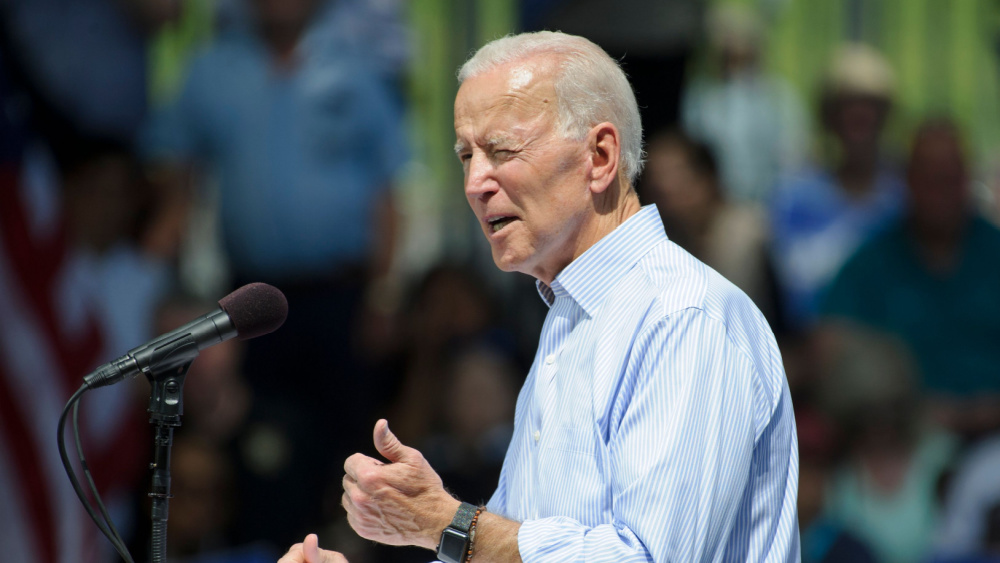 President Joe Biden traveled to El Paso, Texas, on Sunday in  his first trip to the border since taking office, in order to assess enforcement operations at the U.S.-Mexico border. The trip comes just days after the White House announced new restrictions on asylum seekers amid record numbers of migrants attempting to cross into the U.S., and amid repeated Republican criticism of the president for not traveling to the southern border sooner.
During his visit, Biden assessed enforcement operations at the busiest port in El Paso — the Bridge of the Americas Port of Entry — which recently received $600 million through the bipartisan infrastructure law. He was joined on his visit by Homeland Security Secretary Alejandro Mayorkas; Texas Democratic Reps. Veronica Escobar, Henry Cuellar and Vicente Gonzalez; and community and business leaders, including El Paso Mayor Oscar Leeser and County Judge Ricardo Samaniego. Biden also visited the El Paso County Migrant Services Center and met with community leaders, including those of religious groups and nonprofit organizations that have helped manage the surge of migrants.
Biden was also greeted by the members of Congress and other officials, including Republican Gov. Greg Abbott, who handed the president a letter demanding he take further enforcement actions at the border. According to a copy of the letter provided by the Texas governor's office, the demands included that Biden work to detain, prosecute and remove more migrants under current federal laws and resume border wall construction, which the president largely halted after taking office.
Editorial credit: Matt Smith Photographer / Shutterstock.com