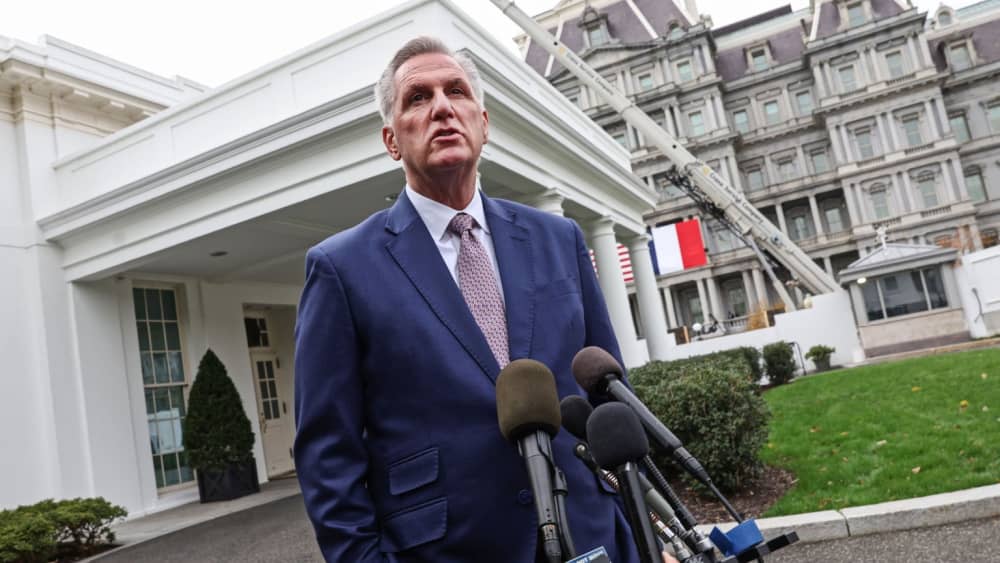 Rep. Kevin McCarthy, R-Calif., fell short of the votes needed to be elected speaker of the House on the first three ballots on Tuesday, leading the House to adjourn in advance of further voting.  Representatives officially adjourned for the day at 5:27 p.m. EST and will resume voting after noon Wednesday, marking the first time in 100 years a speaker has not been elected on the first ballot.
20 Republican colleagues opposed McCarthy, 57, during the third vote, an increase from 19 during the second vote. McCarthy collected 202 votes on the third ballot, one less than during the second round. Rep. Jim Jordan, R-Ohio received 20 votes cast with the aim of denying McCarthy's bid for the position. Jordan collected 19 votes in the second round. Rep. Hakeem Jeffries, D-N.Y., collected 212 votes from Democrats. No other votes were cast.
McCarthy received 203 votes on the first ballot, while Arizona Rep. Andy Biggs received 10 votes and nine others also received votes. One of those who defected, Florida Representative Matt Gaetz had said that he would support Jordan for speaker instead, despite Jordan himself saying that he supports McCarthy for speaker. Pennsylvania Rep. Scott Perry also refused to support McCarthy. In an effort to gain votes, McCarthy had announced several concessions in a proposed House rules package, including changes to how the speaker could be removed.
Democratic Sen. Patty Murray from Washington was elected Tuesday as President Pro Tempore of the Senate, which puts her third in line of presidential succession after the vice president and speaker of the House. Also on Tuesday, Senate Minority Leader Mitch McConnell celebrated becoming the longest serving party leader in Senate history.
Editorial credit: Shirley Preston / Shutterstock.com