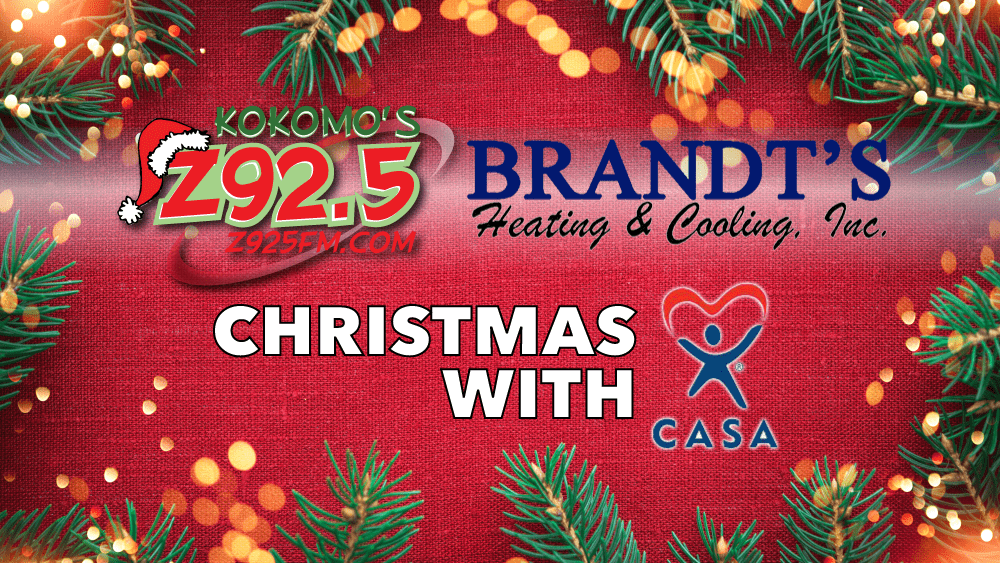 This holiday season, Z 92.5 is proud to partner with Brandt's Heating and Cooling in support of CASA.
CASAs (Court Appointed Special Advocates) are trained community volunteers
appointed by the courts to represent the best interest of children in abuse and
neglect cases. CASAs investigate and gather information to offer judges so they
have the critical facts they need to ensure the children's rights and needs are
being attended to while in foster care. Volunteers stay involved with the cases
until the children are placed in safe and permanent homes. For many abused
children, a CASA volunteer is the only constant adult presence in their lives.
There are dozens of children in Howard county and the surrounding areas that are in need this holiday season, and we cannot help them without you.
Starting Monday November 7 we will give you the chance to adopt a child to buy gifts for this holiday season.
Listen at 8:20, 10:20, 2:20, and 4:20.
We will give out the child's age, and gender, and what they want/need this Christmas.
We ask that you are prepared to spend roughly $100 per child.
This Christmas we ask that we come together to give the Children of Howard county their best Christmas ever.
Thank you from everyone at Z 92.5