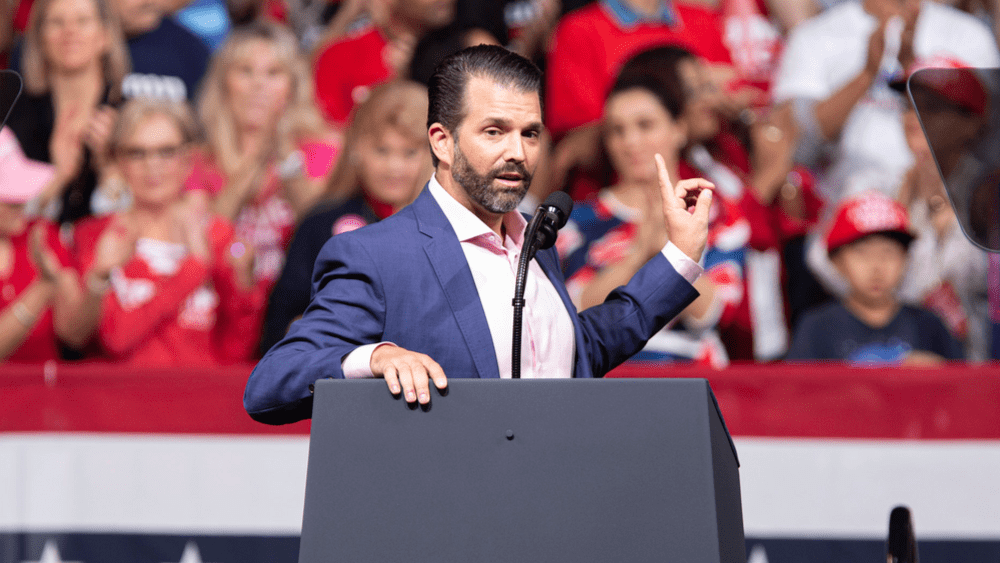 Reports reveal that Donald Trump Jr., the former president's oldest son, voluntarily testified on Tuesday before the Jan. 6 select committee investigating last year's attack on the Capitol. Trump Jr. reportedly appeared by videoconference for two hours, and according to multiple sources, the outcome was 'uneventful.'
Last month it was reported that Trump Jr. was expected to appear before the committee as it wraps up its investigatory phase and prepares for at least eight public hearings next month. Sources say that Trump Jr.'s text messages are among those that former chief of staff Mark Meadows turned over to the committee.
The president's oldest son was the latest member of the Trump family to meet with the committee; daughter Ivanka Trump, and her husband Jared Kushner — both of whom served as senior White House advisers to former President Donald Trump– were also interviewed in recent weeks.  In addition, Donald Trump Jr.'s fiancé Kimberly Guilfoyle has also met with the committee twice. Sources said those interviewes focused in part on the fundraising efforts around Trump's "Save America" rally on Jan. 6, 2021.
To date, the Jan. 6 panel has conducted interviews with more than 800 witnesses since beginning its investigation.
Editorial credit: YASAMIN JAFARI TEHRANI / Shutterstock.com