We are so excited to announce that our senior pet of the week last week- Buddy WAS ADOPTED!!! And of course… that meant we had to keep the lucky streak going!
Meet Tyson!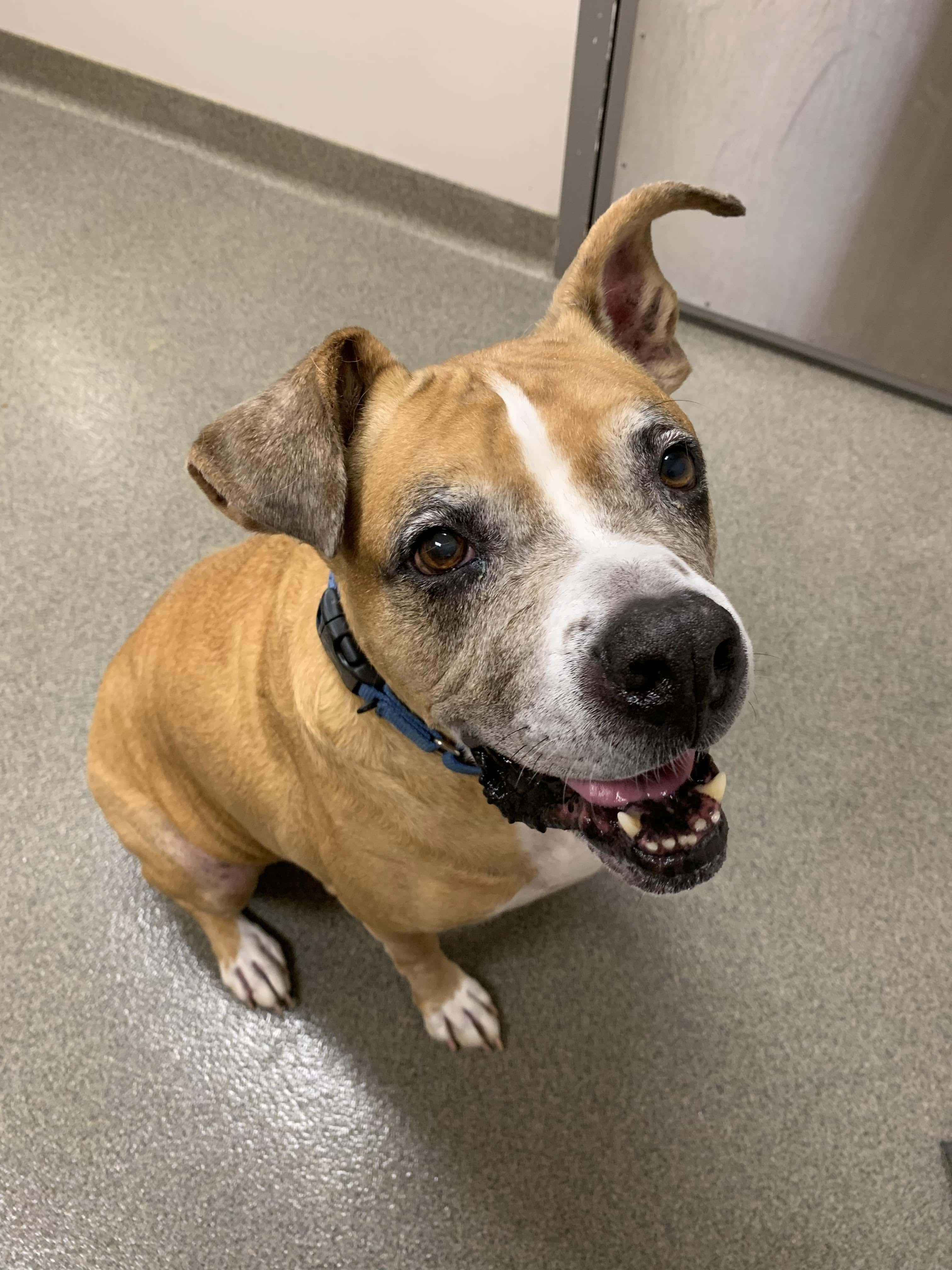 Look at that sweet face! Tyson is an 8 year old Boxer mix! He has the sweet playful personality of a Boxer, and the laid back personality of an older dog. Tyson is looking for his forever home. He is so lovable and loves any attention he gets. If you have other dogs already- it would be best to bring them in to get to know him first. Because he's older, he's kind of stuck in his ways about which dogs he likes! He does better with bigger dogs rather than smaller ones. He is neutered and ready to go home and be your special friend!
My heart goes out to these older dogs. While puppies are wonderful and cute and cuddly, the older guys still need love and cuddles and attention too. Would you consider opening your heart and home to Tyson?!