As we're all getting ready for the Christmas Holiday, the Kokomo Humane Society is still packed full of animals that need some love and a forever home. If you haven't had a chance to stop out there yet, try to find a time to do so! I asked the Director Karen Wolfe to give us a little insight into what the end of the year will bring for the Humane Society and what the new year will look like as well! Here is what she had to say!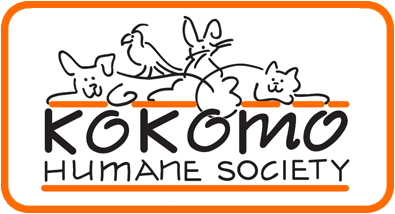 Note From The Director
Sitting in my office on this December day it is crazy to think that  the 17th of this month will mark five months that the Kokomo Humane Society has been operating out of our amazing  new facility. I won't sugar coat it though, this transition is definitely rated up there in the most challenging events category. That said I wouldn't go back now that we are finally adjusting and finding operations running more smoothly. I am so proud of and grateful to our staff and numerous volunteers for stepping up to this challenge and sticking it out through what have been some stressful days.  As we had predicted, with this very visible location we are experiencing a lot more traffic through our building, higher adoption numbers as well as significantly more animal surrenders. The animals we care for are happier and heathier in the new housing and with incredible support from the community we are making great strides in pursuit of our mission.
Our new addition, the Cat Café has been a wonderful addition to our organization. Its purpose and goal to find homes for more cats (31 adoptions from the café colony so far!), bring in added revenue for Humane Society operations and create a place for people to interact with the Humane Society on another level. We have been encouraged with the early success of the café since opening in the beginning of September and have begun adding fun events to our calendar, These events include cat yoga, Cats on Tap Happy hour, and a book club, and knit class to begin in January. Our General Manager Kadra Hillis has been doing a fantastic job promoting the resident cats in the colony and is always thinking of new ideas to entice people into the Café through her numerous Facebook posts.
If you haven't visited us yet please set aside some time over the holiday season to stop in the Shelter to see our new digs and then wander over to the Cat Café for a hot beverage and delicious snack! To find our hours of operation and more information about the Kokomo Humane Society you can go to our website:www.kokomohumane.org or visit  us on Facebook at Kokomo Humane Society and Cat Café-Kokomo Humane Society.
We wish you all a Meowy Christmas and a Woofy New Year!
Karen