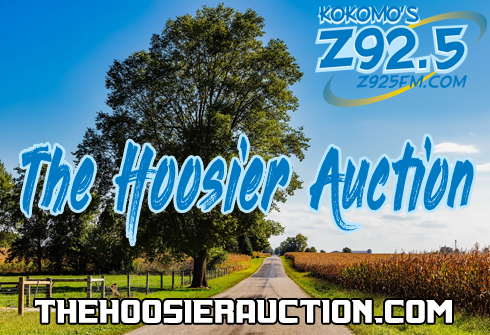 The Hoosier Auction kicks off 
Monday June 18th at NOON- Friday June 22nd
!
Save 30-40-50-60% from your favorite local businesses!!
Bid or buy it now! Get your favorite items at deep discounts with The Hoosier Auction!
Save from the following local businesses!
Nicole's Addictions Tattoo & Body Piercings
Harvey Hinklemeyer's
Sun City Tan
Unlimited Chiropractic
Automotive Specialists
Schlemmer Brothers
Dreams to Reality Cakes
Pizazzzzz Boutique
Colescott's Mobile 1
Leffert Stone
Popcorn Cafe
Kokomo Auto Repair Service
Indiana Music Garage
Mo Joe's Coffee Co.
Holder Mattress
Main Street Cafe
King's Cleaning Solutions
Malie's Candles
Cook McDoogal's Irish Pub
McAlister's
Olive Garden
White Castle
Adam's Auto Group and Mobility
Windmill Grill
Texas Roadhouse
Hague Quality Water
Brown's Trees & More
Independence Fireworks
Dancing Raine Studio
Blackhawk Winery
Stoney Creek
Belle Tire
Jarrell Orthodontics
Indulgence Bakery