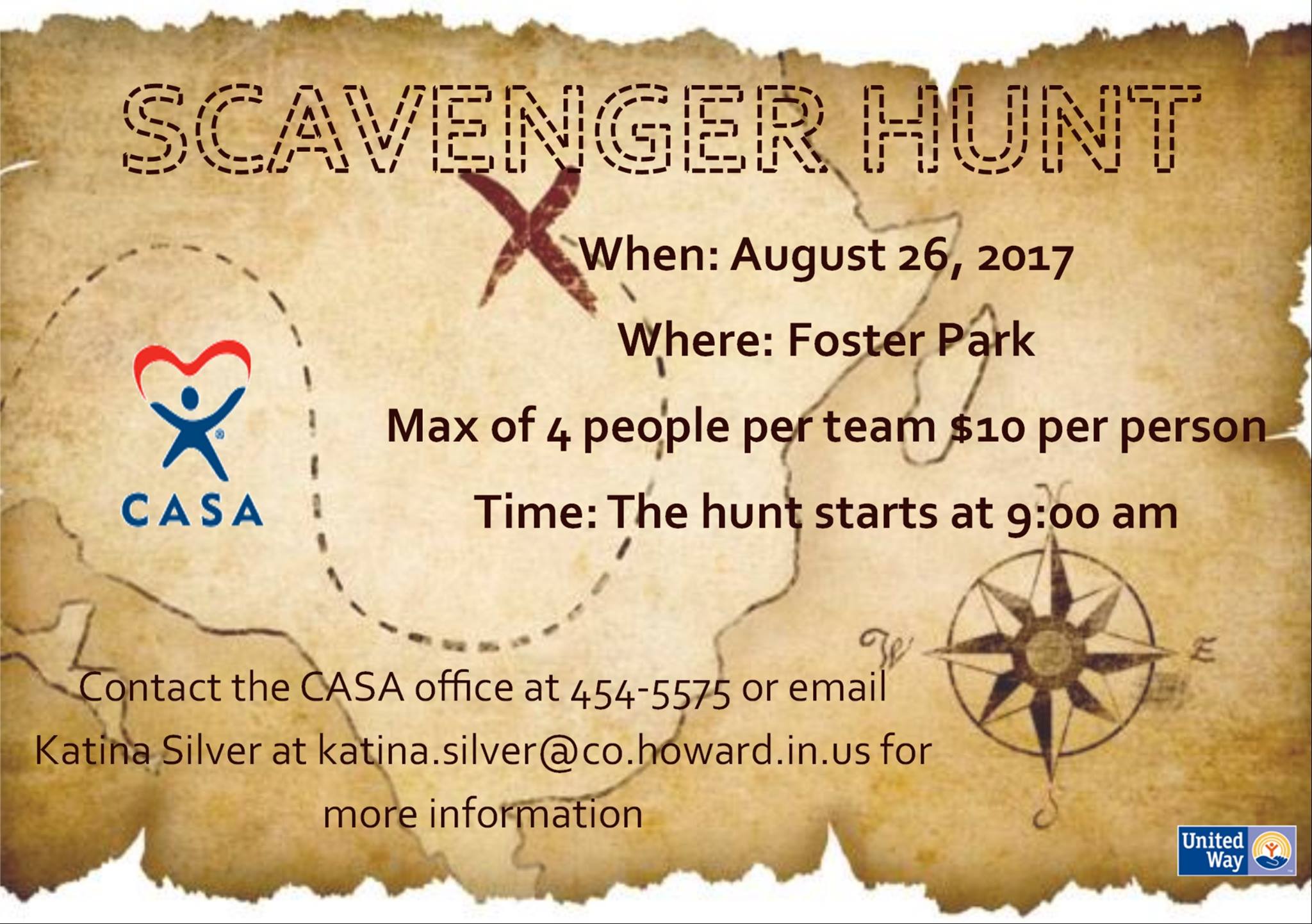 Get your family and friends together for the Casa Scavenger Hunt on August 26th at Foster Park! Sign up today to participate!
You and your team of up to 4 people will start your day at 9am at Foster Park where you'll be given a clue. Follow your clues around Kokomo to local participating businesses to collect points! At 1pm, you'll return to Foster Park to win prizes based on the amount of points that you've collected.
There will be games, a cookout, and entertainment by Rhum Academy of Music!
If you'd like to sign up your team, or you'd like for your business to become a stop for the scavenger hunt, call the Casa Office: 765 454 5575, find Casa on Facebook or email Katina Silver at katina.silver@co.howard.in.us
BONUS: Come on out August 17th from 6-8pm at Tin Man Brewing Kokomo to sign your team up and get entered to win even more awesome PRIZES!