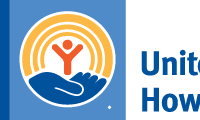 United Way of Howard County's Free Tax Prep is now open!
This free program, now in its eighth year, was established to assist families making under $60,000 with filing federal and state returns. For more information, dial 2-1- 1 or 765.868.4133.
United Way's Free Tax Prep, in partnership with the Internal Revenue Service, is a service designed to build financial stability by saving the cost of tax preparation and making sure people get the tax credits they deserve such as the Earned Income Tax Credit.
There are a number of ways to access:
Click here to Do-it- yourself with tax preparation online
Drop Off Site for Howard County, starting January 24: United Way of Howard County, 210 W Walnut
Mondays 9am – 7pm
Tuesday – Fridays 10am – 2pm
Thursdays 5pm – 7pm
Appointments (Scheduled appointment, no walk-ins), starting January 26:
United Way of Howard County, 210 W Walnut, Kokomo
Dial 2-1- 1 or 765.868.4133 to make an appointment
FREE Tax Prep is an IRS-supported free income tax preparation program for qualifying families. There is no out of pocket cost for tax preparation services for state or federal. Tax preparation is completed by IRS-certified volunteers and aims to help families save money.
Last year United Way and its volunteers completed over 2,000 tax returns and brought $2.1 million back into area communities.
Volunteers are always needed! Please call 2-1- 1!